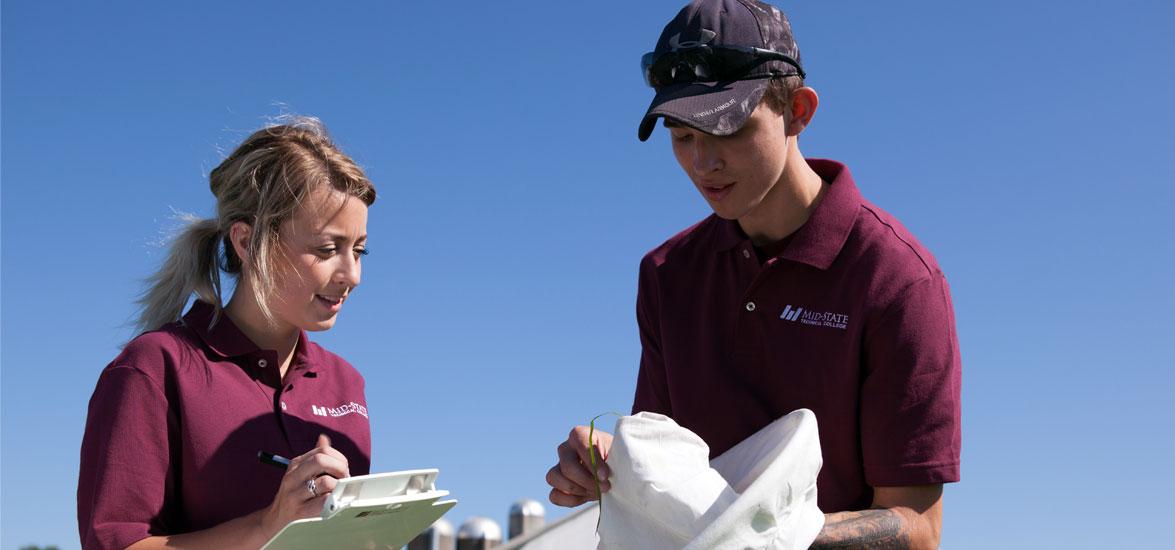 Mid-State Technical College and UW-Platteville partner to offer new agribusiness transfer opportunity
September 30, 2021
Mid-State Technical College and the University of Wisconsin-Platteville have partnered to help agriculture students more easily transfer to a four-year program to continue their education. According to the new transfer agreement, students who earn their two-year associate in applied science degree in Agribusiness and Science Technology at Mid-State will experience seamless transfer to UW-Platteville's bachelor of science in Agricultural Education non-teaching program. The agreement was signed this fall and is available to students now.
Quality transfer agreements between colleges help students navigate the pitfalls of attaining additional credentials and ensure an easier, more successful transition when transferring from one institution to another. These agreements guarantee admission, provide a program-to-program course map and allow students to maximize the credits that count toward degree requirements.
"We're excited to add yet another new quality transfer agreement to the many available to our students," said Mid-State Dean of General Education Suzanne Rathe. "Students can start and stay local in their educational journey and enjoy all the benefits that brings, including significant cost savings on tuition and living expenses while they embark on their path to a four-year degree."
Students can start at in Mid-State's Agribusiness and Science Technology program in spring, fall or even mid-term as early as this October. Some of the classes are available in person on the Stevens Point and Adams campuses, and online and other flexible class options are also offered for certain classes. 
Learn more about the Agribusiness and Science Technology program at mstc.edu/programs. The transfer agreement can be viewed at mstc.edu/transfer, and any questions can be directed to Suzanne Rathe at 715-342-3124 or suzanne.rathe@mstc.edu.