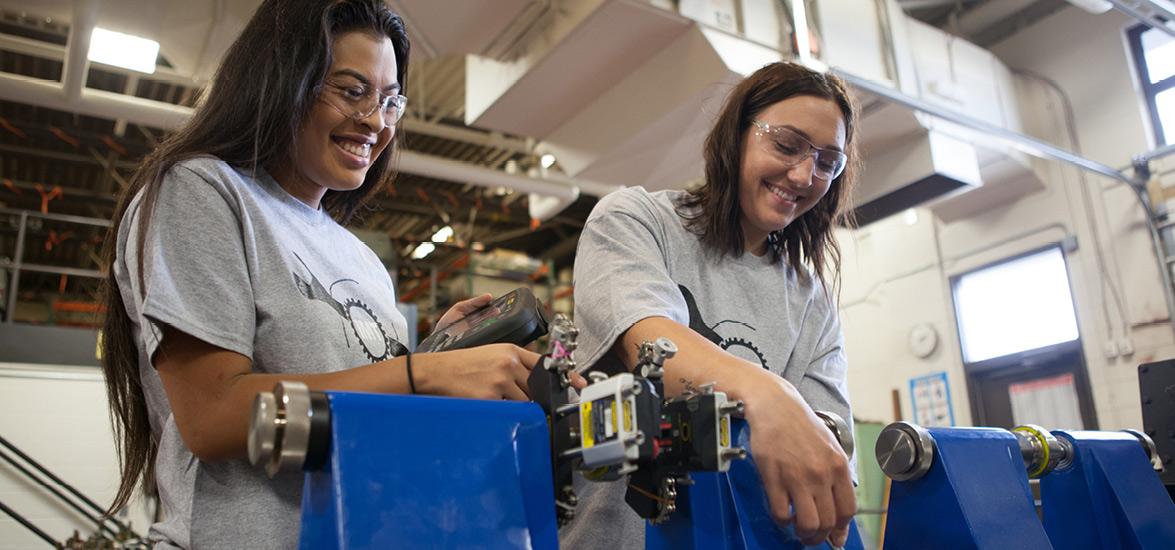 Mid-State Technical College adds new transfer agreement with Milwaukee School of Engineering
June 22, 2020
Mid-State Technical College students who earn an associate degree in a technical field will now be eligible to transfer to Milwaukee School of Engineering (MSOE) with junior standing in the university's new bachelor of business administration (BBA) program focused on Technical Sales.
MSOE and the Wisconsin Technical College System (WTCS) recently announced the new transfer agreement, which is available to graduates of all 16 WTCS colleges who earn an associate of applied science (AAS) degree.
"For many years MSOE has been a valued transfer partner with Wisconsin's technical colleges, recognizing the rigor of our programs and the quality of our students, said Suzanne Rathe, Mid-State's dean of general education. "This agreement takes that partnership to the next level to the benefit of our students and provides a foundation for future program-to-program transfer agreements with MSOE and other partners."
The only one of its kind in the Midwest, the new transfer agreement offers students a seamless transition to the BBA in Technical Sales offered through the MSOE Rader School of Business. Students will learn key aspects of technical sales including networking, psychology of sales, prospecting, forecasting, supply chain, and key communication strategies. The BBA in Technical Sales allows associate degree graduates to expand their technical expertise and establish a business-to-business sales career. 
"MSOE has been offering technically-oriented business degrees for more than 50 years," said Dr. John Walz, MSOE president. "We are pleased to be partnering with WTCS to offer students from a variety of backgrounds the unique opportunity to pursue a BBA focused on technical sales." 
The agreement will allow any student who has successfully completed an associate degree in applied sciences (AAS) degree from a Wisconsin technical college program after 2015, and who meets admission requirements, to be admitted to MSOE's BBA in Technical Sales program.
"Each year more than 8,000 of Wisconsin's technical college graduates go on to continue their education at a four-year college, and many of them leave the state to achieve this goal," said Dr. Ruth Barratt, chair of the MSOE Rader School of Business. "This new partnership with the Wisconsin Technical College System provides a logical path for these graduates to stay in our state to pursue their bachelor's degree and grow the Wisconsin economy."
All 30 AAS degrees offered by Mid-State Technical College qualify for the new transfer opportunity. Learn more at mstc.edu/programs, and find more information about the BBA in Technical Sales at msoe.edu/bba-technical-sales.