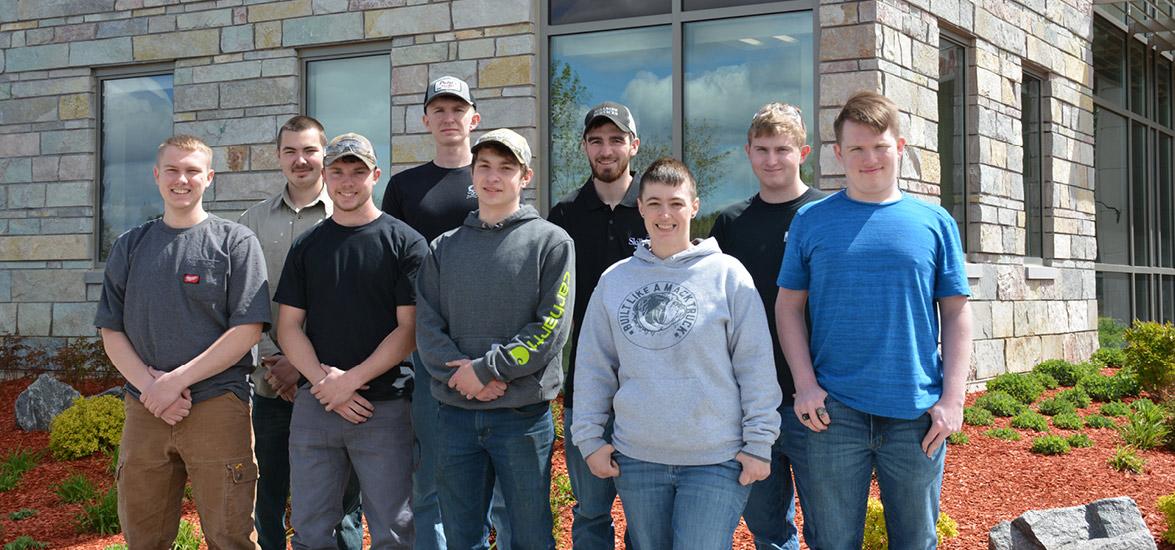 Mid-State students bring home seven medals from SkillsUSA state conference
May 12, 2021
Mid-State Technical College students have done it again, earning top awards at the State SkillsUSA® Secondary Leadership & Skills Conference, a showcase of career and technical education students. Seven students enrolled in Mid-State's advanced manufacturing and transportation programs placed in the top three in their respective events at the 48th annual competition, held virtually throughout the month of April. 
Winning gold medals were Erich Vanblargan, Plover, in Welding Sculpture, and Josh Levoy, Marshfield, in CNC Turning Specialist. Both gold medalists now qualify to compete in the National Leadership & Skills Conference to be held virtually this June.
Three students took silver medals: Wyatt Lutz, Stevens Point, in Precision Machining; Ayden White, Wisconsin Rapids, in CNC Milling Specialist; and Laina Stashek, Wisconsin Rapids, in Diesel Equipment Technology. Ryan Ganser, Stevens Point, earned bronze in Precision Machining, along with Hayden Heath, Wisconsin Rapids; Dakota Moody, Nekoosa; and Trevor Pritzl, Plover for their work in the Welding Fabrication team competition. Lutz was also selected as president of the Post-Secondary officer team President for next year.    
"These students have worked extremely hard this year," said Mike Berry, Machine Tool Technician instructor and SkillsUSA adviser for Mid-State. "COVID precautions led to a first-ever virtual format for the competitions, which only added to the challenge, but these students went above and beyond to be successful. I am so proud of the effort they've shown on their way to mastering the skills needed for a successful career in advanced manufacturing or transportation service."
The national nonprofit SkillsUSA is as "partnership of students, teachers and industry working together to ensure America has a skilled workforce," according to the organization's website. Berry, named 2018 SkillsUSA Wisconsin State Advisor of the Year, continues to grow Mid-State's investment in SkillsUSA and the number of students competing at the state and national levels. To learn more about Mid-State's advanced manufacturing programs and transportation programs, visit mstc.edu/programs.