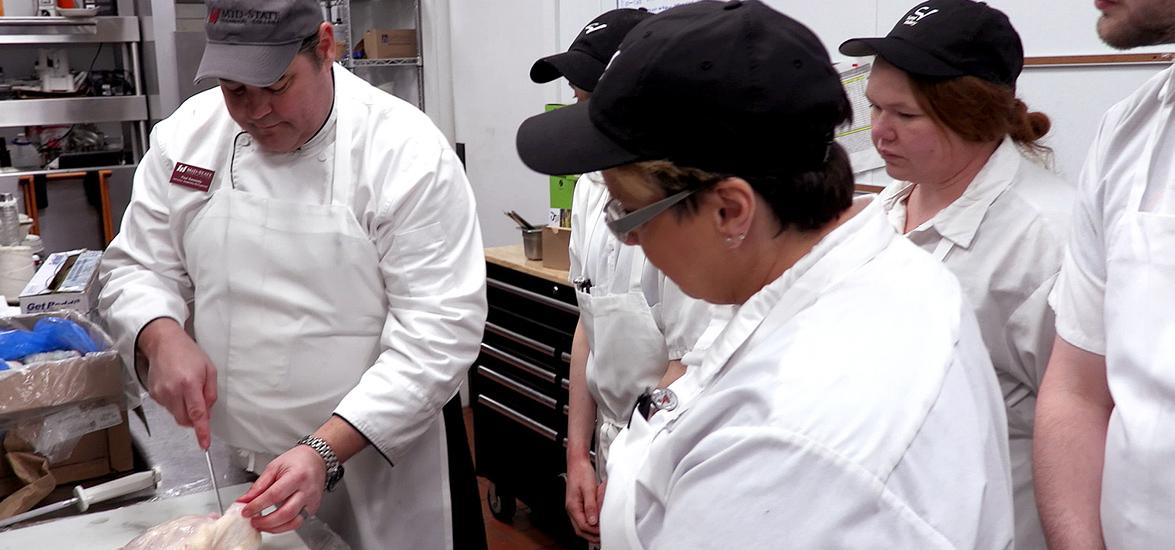 Mid-State's Hospitality Management program becomes Institutional Member of Wisconsin Hotel & Lodging Association
October 29, 2020
The Hospitality Management program at Mid-State Technical College is now an educational institutional member of the Wisconsin Hotel & Lodging Association (WH&LA), positioning students for greater success in the industry through a variety of benefits and opportunities.
Among other benefits, membership provides students with deeply discounted rates at industry events as well as access to Wisconsin Hotel & Lodging Association (WH&LA) educational scholarship funds, awarded annually to hospitality students. As an educational provider, Mid-State's membership includes access to the most up-to-date data, training strategies and needs of business partners. 
According to Heather Wirtz, general manager of Sleep Inn of Wisconsin Rapids, WH&LA membership gives students a great introduction to the hospitality industry and what it has to offer. 
"I'm very excited to know that Mid-State's Hospitality Management program is now an Educational Institutional Member of the Wisconsin Hotel & Lodging Association," Wirtz said. "Students will be exposed to a wide range of careers available to them and be able to create relationships and stay up to date with industry trends, and it's an important resource when seeking employment."
Membership also strengthens Mid-State's existing partnership with Sand Valley Golf Resort, which is bringing free professional culinary training to central Wisconsin, according to Dr. Missy, Skurzewski-Servant, Mid-State's dean of business and technology. A new cohort of students will participate in the innovative, internship-based program February through April 2021, earning 10 college credits, a local certificate and a job interview with Sand Valley for the 2021 resort season. The credits also count toward the Mid-State Hospitality Management associate of applied science. 
"Membership marks an exciting and important milestone for Mid-State's Hospitality Management program," she said. "It also shows our commitment to the hospitality and tourism industry in Wisconsin as well as to providing students with meaningful real-world experiences, connections and opportunities." 
Mid-State's Hospitality Management program also offers students the opportunity to earn the ManageFirst Professional Certification, also affiliated with the WH&LA. This management development program equips students with the key competencies they need to begin or advance their management careers in hospitality. Hospitality Management instructor Chef Paul Kennedy is also now in the process of attaining Certified Hospitality Educator status through the American Hotel & Lodging Association, affiliated with the WH&LA.
WH&LA is a nonprofit trade association, representing the interests of the Wisconsin lodging industry through education and advocacy. 
Learn more about Mid-State's Hospitality Management program at mstc.edu/programs and the Sand Valley Culinary Training program at mstc.edu/culinary, or contact Paul Kennedy directly at 715-422-5311 or paul.kennedy@mstc.edu.