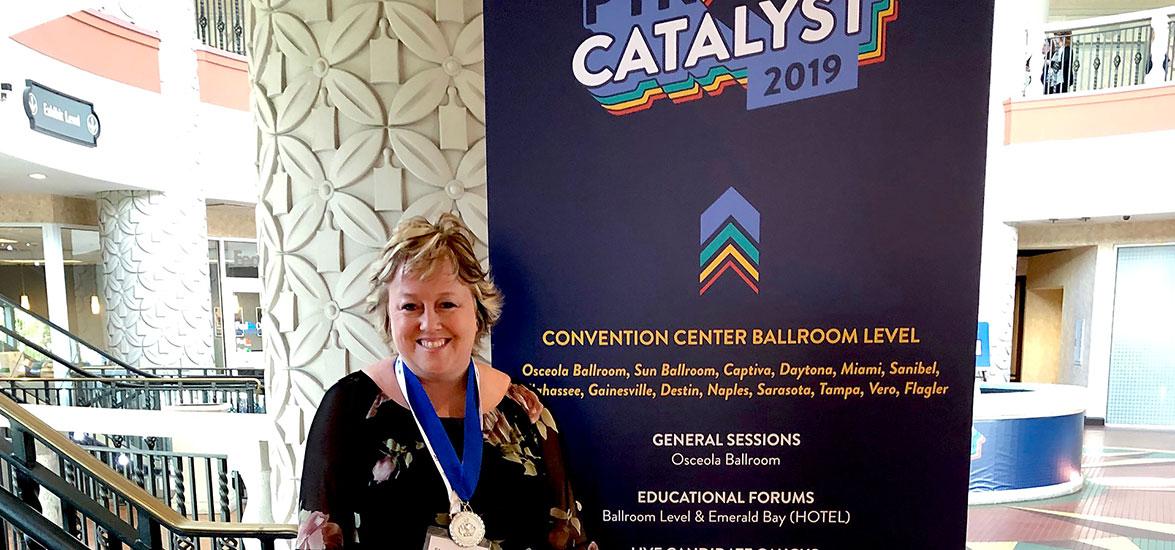 Mid-State's Dr. Shelly Mondeik receives PTK Paragon Award for New Presidents
April 12, 2019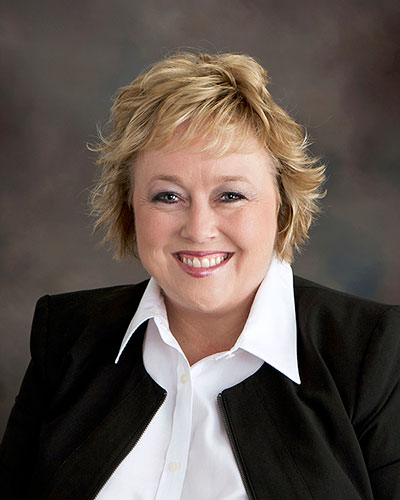 Mid-State Technical College President Dr. Shelly Mondeik has been recognized with the Phi Theta Kappa Honor Society (PTK) Paragon Award for New Presidents. Dr. Mondeik was presented with the award during PTK's annual convention, PTK Catalyst 2019, in Orlando, Florida, April 4–6. Dr. Mondeik is one of just 25 college presidents nationwide honored with the award, which 500 college presidents were eligible to receive. 
The Paragon awards are given to new college presidents who have shown strong support of student success by recognizing academic achievement, leadership and service among high-achieving students at their college. Recipients were nominated for the award by the students on their campus.
"It's such an honor that our efforts to celebrate student success at Mid-State are being recognized on the national stage," said Dr. Mondeik. "Our PTK chapter is not yet two years old, and I'm truly proud of what our student members have already achieved in the hallmark areas of service, scholarship, leadership and fellowship," she added. "I look forward to championing our chapter's efforts into the future."
Mid-State's Phi Theta Kappa Honor Society (PTK) chapter, Beta Chi Theta, recently took first place out of 25 chapters in the Wisconsin Region for its Honors in Action (HIA) project and was named third most distinguished chapter in the state. 
With more than 3.5 million members and nearly 1,300 chapters in 10 nations, PTK is the premier honor society recognizing the academic achievement of students at associate degree-granting colleges and helping them to grow as scholars and leaders. According to the organization, PTK students have a 91 percent student success rate, and research has shown that strong presidential leadership and support of PTK increases member success and the depth of their college experience.