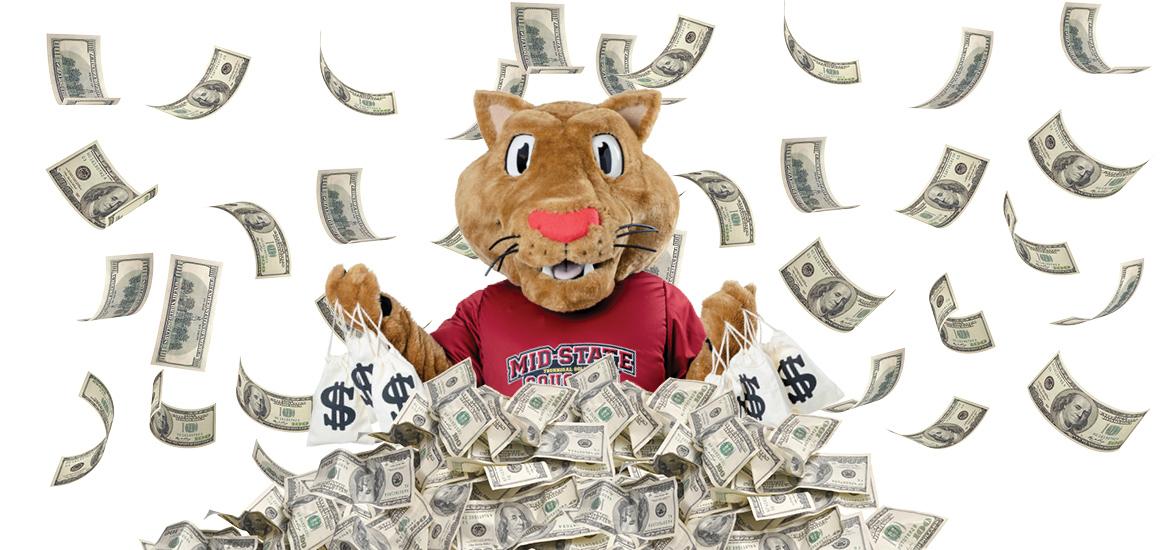 Mid-State's '1-2-3 for Free' tuition scholarship program enters third year
March 15, 2023
Mid-State Technical College is again offering its popular 1-2-3 for Free tuition scholarships. Participants are eligible to receive up to $900 in free tuition sponsored by the Mid-State Technical College Foundation, Inc. The program is designed to encourage students to start and stick with a degree program.
Participants will receive one free credit of college tuition during the summer semester. Students who continue taking classes in the fall semester will receive an additional two free credits during the fall 2023 semester and three free credits during spring 2024. Credit minimums of one credit this summer, six credits in fall 2023 and six credits in spring 2024 apply. 
"Due to the 1-2-3 for Free program's success over the past two years, we are excited to continue offering the program this year," said Jackie Esselman, dean of Recruitment & Admissions. "These scholarships allow new students to get a head start on their program this summer and receive six free college credits over their first year to reduce financial barriers."
Scholarships through the program are limited to 65 students on a first-come, first-served basis. The deadline to sign up is Thursday, March 30. Learn more and apply at mstc.edu/123Free.