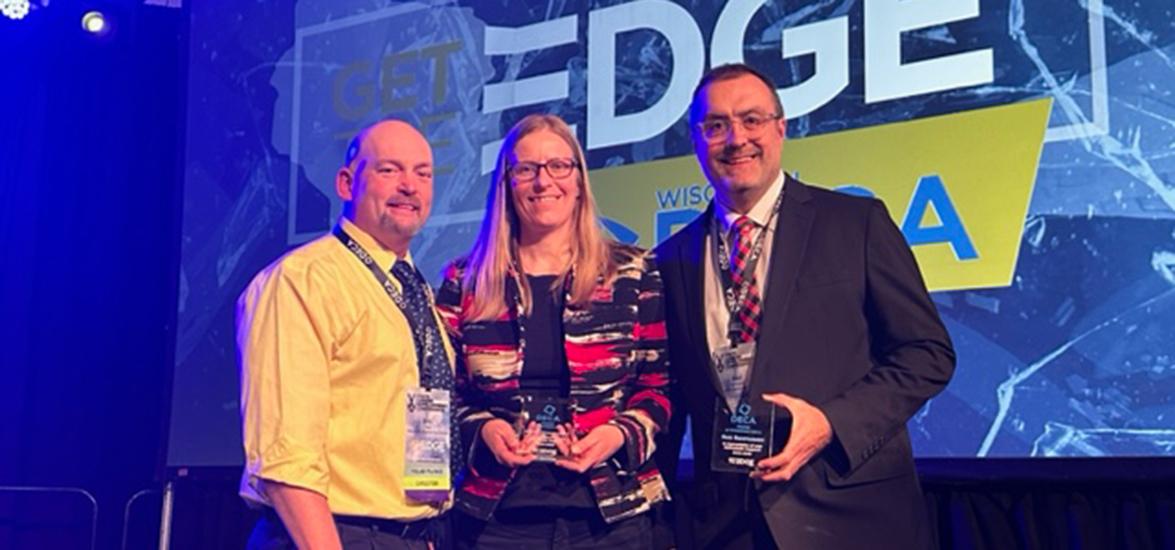 Mid-State receives Friend of Wisconsin DECA Award
March 3, 2023
Mid-State Technical College was presented with the Friend of Wisconsin DECA award on Tuesday, Feb. 28, at DECA's annual State Career Development Conference in Lake Geneva. This award recognizes DECA partners that are dedicated to student development and providing opportunities for high school students.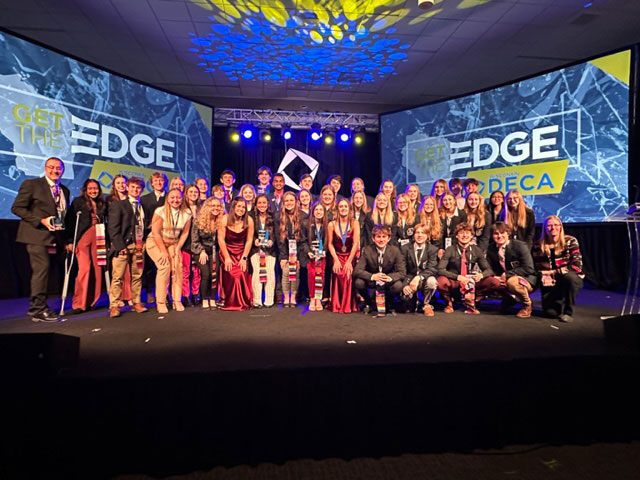 The award stems from Mid-State's role as host for the District 2 DECA District Competition, which brings over 400 local high school students to the Wisconsin Rapids campus each January. This year marked the 20th District Competition that Mid-State has hosted.
Mid-State was nominated for this award by Eric Siler, Wisconsin Rapids Public Schools career & technical education coordinator and DECA District 2 co-chair. "For the last 20 years, Mid-State's leadership and staff have not only provided us their state-of-the-art facility but have also been instrumental in all phases of our District 2 Career Development Conference from the planning, organizing, implementation and evaluation," said Siler.
Missy Skurzewski-Servant, Mid-State dean of Business & Information Technology, participated in the Wisconsin State DECA Career Development Conference as a student competition judge and accepted the Friend of Wisconsin DECA Award on Mid-State's behalf. 
"We are thrilled to receive the Friend of Wisconsin DECA Award and appreciate the partnership we have built with DECA District 2 over the past two decades," said Skurzewski-Servant. "We are excited to continue this partnership and provide career development opportunities for high school students in our community."
DECA Inc. is an international association of high school and college students and teachers of business-related fields. The organization prepares emerging leaders and entrepreneurs for careers in marketing, finance, hospitality and management. DECA also has connections with Business Professionals of America (BPA), for which Mid-State has as an established student club.
Learn about Mid-State's many technical diploma and associate degree programs in business, marketing, finance, hospitality and more at mstc.edu/programs.