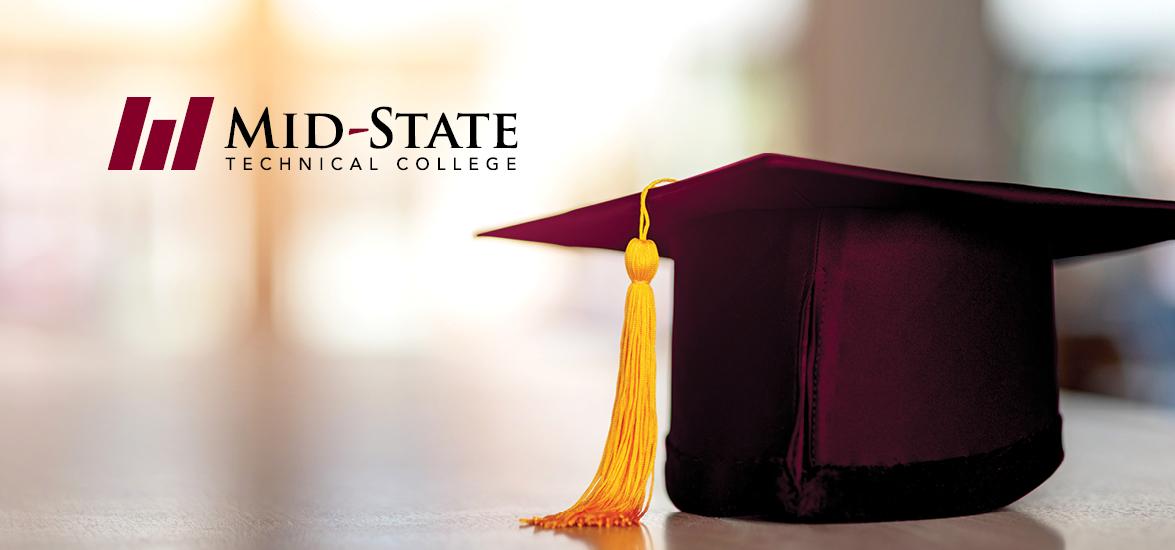 Mid-State plans outdoor fall commencement on Wisconsin Rapids Campus
December 2, 2021
Mid-State Technical College will again host its fall graduation with an outdoor ceremony at the Wisconsin Rapids Campus. The event takes place at 1:30 p.m. on Saturday, December 11, and is designed to celebrate all graduating students, their families and invited guests.
The modified drive-in style ceremony will take place outdoors in the campus parking lot with large screen monitors providing a view of the proceedings in real time while graduates, guests and families view from their cars. Graduates will have the opportunity to walk across the stage and receive their diploma. Featured speakers include student speaker Jacquelyn Cwiklo, Agribusiness & Science Technology program student from Vesper, and faculty speaker Teri Raatz, agribusiness instructor.
In-person attendance is reserved for ticket holders, but all others can view a livestream at mstc.edu/gradlive and follow the event on Twitter at #MidStateClass21. For more information visit mstc.edu/graduation.