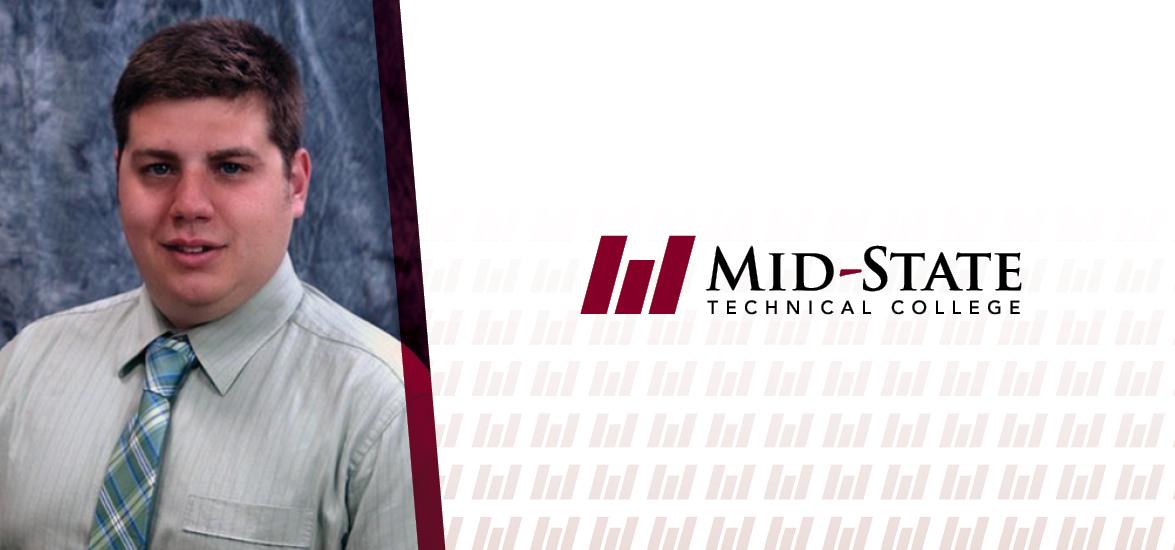 Mid-State paramedic instructor named to 2021 Mobile Healthcare 40 Under 40 list
October 19, 2021
Mid-State Technical College Paramedic Technician Instructor Ryan Huser has been recognized by the American Ambulance Association as a 2021 Mobile Healthcare 40 Under 40 recipient. The 40 honorees are recognized for their contributions to the emergency medical services (EMS) profession and considered rising leaders within various areas of the EMS industry throughout the United States. 
The Mobile Healthcare 40 Under 40 list honors the rising leaders who have gone beyond faithful completion of job duties and made exceptional contributions to the profession through activities for their organization, the state ambulance association, AAA, other professional associations and/or the EMS profession.
"Ryan is always engaged with his students in the classroom and has been an integral participant on many state projects," said Mid-State Associate Dean of Protective & Human Services Rick Anderson. "It is nice to see that he is being recognized for all of the hard work he has been doing, and for the potential that he still has within him."
Huser's nomination for the award cites his involvement with the Wisconsin Out-of-Hospital EMT Psychomotor Exam pilot project, which Mid-State was a key part, as well as his contributions to the statewide curricula for Wisconsin Emergency Medical Responder, Emergency Medical Technician and Advanced Emergency Medical Technician. Huser is also credited with transitioning Mid-State's EMT-Paramedic and Paramedic Technician programs into a hybrid model during the COVID-19 pandemic and has used that as a springboard to strengthen the delivery of his paramedic course content, giving students more flexibility in their education.  
Huser's award will be officially celebrated in November at the American Ambulance Association conference in Texas. 
Learn more about Mid-State's EMS programs at mstc.edu/programs.