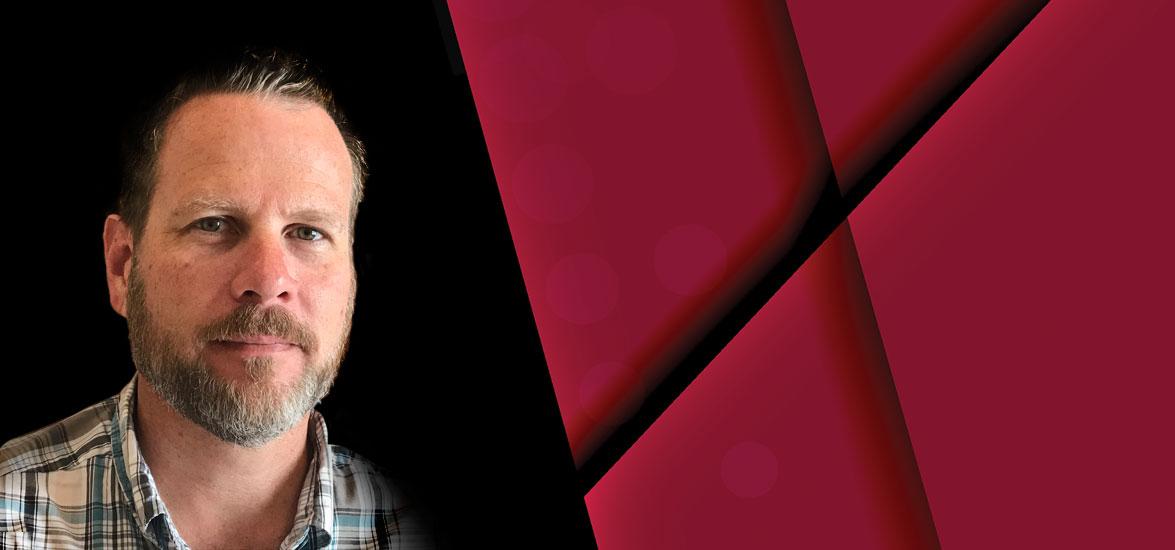 Mid-State instructor recognized for PTK Five Star Advisor designation
April 17, 2019
Mid-State Technical College Marketing & Business Instructor Jon Steele was recently recognized for earning Phi Theta Kappa (PTK) Five Star Advisor status in his role as co-advisor to Mid-State's  PTK chapter, Beta Chi Theta. Steele received a pin in honor of the achievement, which was made official during the annual PTK Catalyst convention, April 4–6, in Orlando, Florida.
PTK provides the Five Star Advisor designation to chapter advisors who successfully complete special advisor training requirements developed by PTK to support chapter advisors in their work as caregiver, advocate, sustainer and leader of their PTK organization. It includes a focus on PTK awareness and recruiting, engaging membership, active participation in regional and international programming, developing student leaders and supporting undergraduate research. 
"As a faculty member, I'm incredibly lucky to have the opportunity to work with Mid-State students every day, but I'm especially fortunate to serve our students as a co-advisor of our Phi Theta Kappa chapter," said Steele.  "Seeing our members develop academically and professionally is a highlight for me, and I'm reminded of how their accomplishments and success not only help Mid-State fulfill its mission but also help our college serve central Wisconsin communities."
Mid-State's PTK chapter, Beta Chi Theta, recently took first place out of 25 chapters in the Wisconsin Region for its Honors in Action (HIA) project and was named third most distinguished chapter in the state. PTK also recently honored Mid-State President Dr. Shelly Mondeik with the Paragon Award for New Presidents for her work to recognize academic achievement, leadership and service among high-achieving students at the College.
Founded in 1918, the Phi Theta Kappa Honor Society recognizes and encourages excellence among community colleges. Today, the Society is the largest honor society in higher education with nearly three million members and 1,300 chapters in 10 nations.  
Learn more about Mid-State's PTK chapter, Beta Chi Theta, and other student organizations at mstc.edu/clubs.