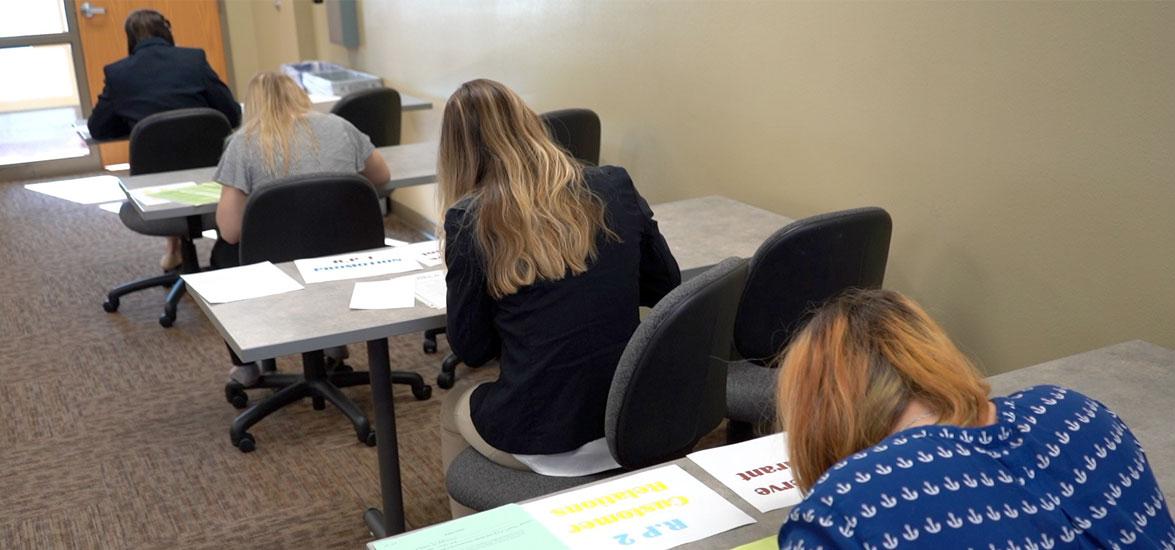 Mid-State hosts 358 local high school students at DECA competition
January 10, 2022
High school students representing 12 area school districts gathered at the Wisconsin Rapids Campus of Mid-State Technical College on Friday for the annual District 2 DECA District Competition, marking the 19th year Mid-State has hosted the event.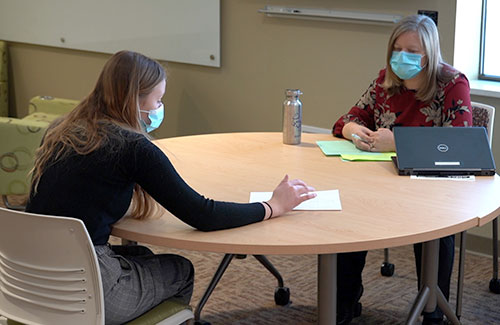 A total of 358 DECA students from Adams-Friendship, Auburndale, DC Everest, Iola-Scandinavia, Medford, Mosinee, Necedah, Rhinelander, Wausau East and West, Westfield and Wisconsin Rapids school districts competed in DECA's industry-validated competitive events, which are aligned with the National Curriculum Standards in the career clusters of marketing, business management and administration, finance and hospitality and tourism. The students participated in both a written component, such as an exam or report, and an interactive component with an industry professional serving as a judge.
In addition to the student competitors, over 80 business and industry professionals, parents, administrators, school board members, alumni, post-secondary educators and elected officials volunteered their time to help evaluate the students' performance and assist in their development.
According to Eric Siler, Wisconsin Rapids Public Schools career and technical education coordinator and DECA District 2 co-chair, Mid-State's 19 years as host has included providing facilities, organization and a chance for students to compete in a unique environment that gets them outside the comfort zone of their "normal school-house walls."
"It not only brings the students and the teachers into this facility, it also brings the business community and parents in to see what the Wisconsin Technical College System and specifically Mid-State is all about and has to offer, whether they are thinking about going there in the future or just knowing what it provides our community," Siler added.
"We're excited to welcome these students as well as our business and community partners to campus for this important competition," said Dr. Missy Skurzewski-Servant, Mid-State dean of Business & Technology. "Our longstanding collaboration with Lincoln High School and the District 2 DECA chapter is just one of the ways Mid-State supports central Wisconsin's future leaders and entrepreneurs, ensuring they begin to gain confidence in their skills and make the connections they need to find success in our local communities."
DECA, Inc. is an international association of high school and college students and teachers of marketing, management and entrepreneurship in business, finance, hospitality and marketing sales and service. The organization prepares leaders and entrepreneurs for careers and education in marketing, finance, hospitality, management and other business areas. It is one of ten organizations listed as Career and Technical Student Organizations by the United States Department of Education. DECA also has connections with Business Professionals of America (BPA), for which Mid-State has as an established student club.
Learn about Mid-State's many technical diploma and associate degree programs in business, marketing, finance, hospitality and more at mstc.edu/programs.