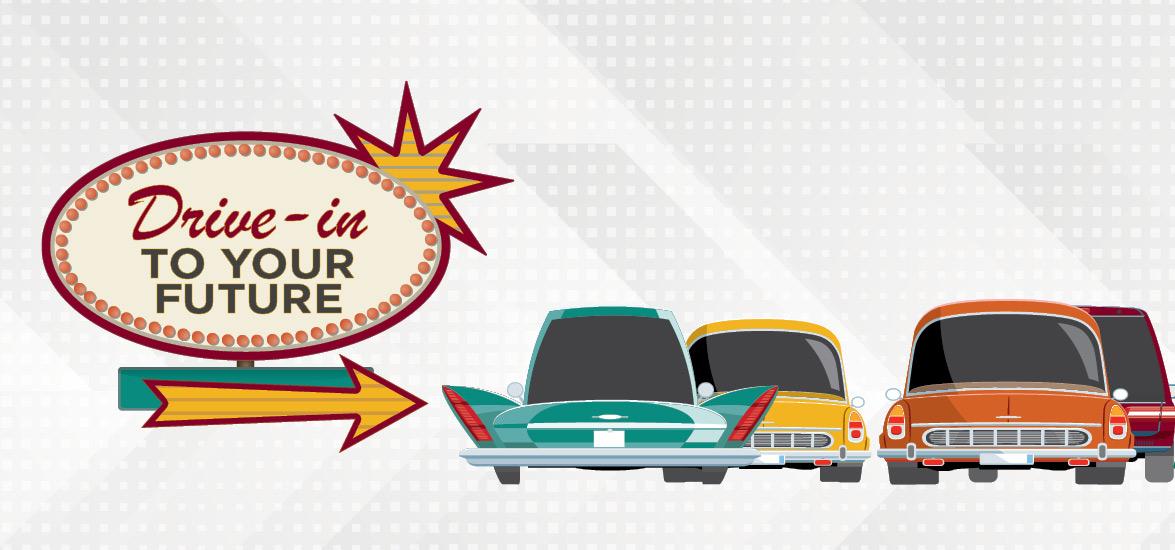 Mid-State drive-in fall registration event includes $1,500 scholarship opportunity
July 23, 2020
Mid-State Technical College is revving up plans for college this fall through an on-campus registration event. On August 4, from 4-6 p.m., the College will host Drive-In to Your Future, allowing students looking to enroll for fall classes to meet with their academic advisors from the comfort of their own vehicle. Students who attend will receive personalized services to help prepare them to start classes August 24. They will also have the opportunity to apply for a $1,500 Mid-State Foundation scholarship to help cover the cost of their fall 2020 classes.
"This event is a fun, unique way students can get ready to start classes this fall," said Vice President of Student Services & Enrollment Management Dr. Mandy Lang. "During this unprecedented time, situations may have changed. Mid-State is here to help students reach their career goals without traveling far from home."
Students are encouraged to come to the event with their own device to register for classes. Free wi-fi will be available in the parking lot to access registration platforms. Financial aid and bookstore staff will be available to assist students.