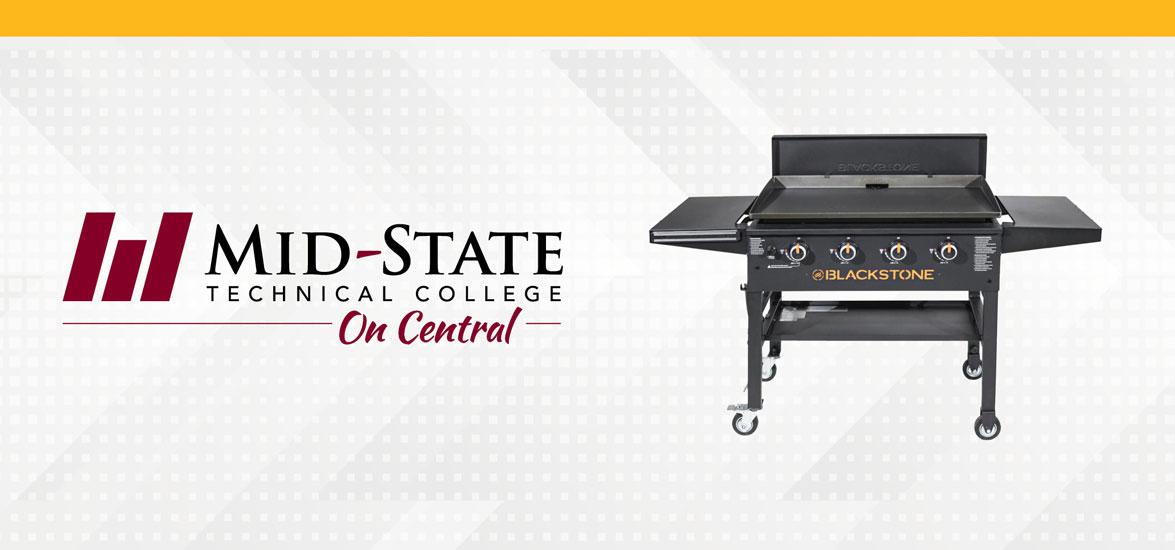 Mid-State celebrates National Culinary Arts Month with grill giveaway
July 26, 2023
Mid-State Technical College is offering a grill giveaway to celebrate National Culinary Arts Month this July at its new location in Marshfield, known as Mid-State on Central. The celebration will also feature unique summer grilling recipes created by Culinary Arts instructor Ryan Petrouske, available at Mid-State on Central.
The College hosted a grand opening and ribbon cutting this June at Mid-State on Central, next to Festival Foods in Marshfield. Since then, the College has showcased its University Transfer programs in June and Culinary Arts program in July. Coming in August they will highlight adult education programs.
"We are so excited to be able to feature different aspects of the College at our Mid-State on Central location," said Jackie Esselman, dean of Recruitment & Admissions. "We have been up and running for over a month now, and the perfect way to celebrate our Culinary Arts program, our new location and National Culinary Arts Month is with a grill giveaway."
"Anyone interested in checking out the new space and entering to win should visit Mid-State on Central," Esselman added. "The fall semester begins on Monday, August 21, so there is still time to consider getting started. Mid-State on Central is staffed with Mid-State experts who are ready to answer questions."
Mid-State's Culinary Arts associate degree is a two-year program with hands-on instruction in the state-of-the art Culinary Kitchen and Gourmet Café. In addition to the associate degree, Mid-State also offers a one-year Food Service Assistant technical diploma and a one-semester Culinary Foundations certificate.
The deadline to enter to win the grill giveaway is Wednesday, August 9. The winner will be announced via live remote radio broadcast on Hot 96.7 (FM) on Thursday, August 10, from 4 to 6 p.m.
Learn more at mstc.edu/on-central.