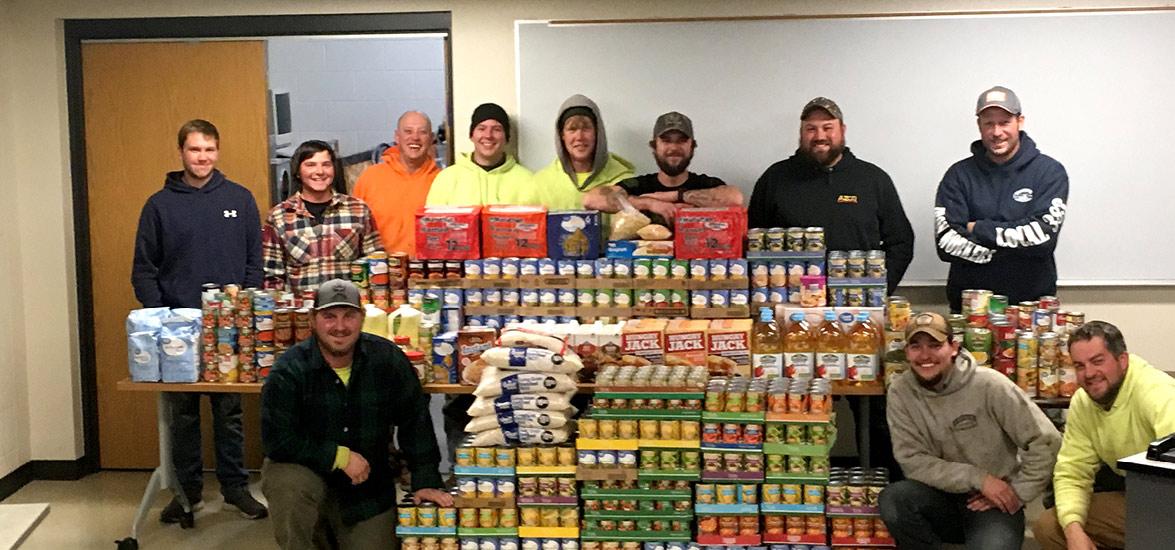 Mid-State Apprenticeship Food Drive triples donations to local food pantries
November 19, 2019
Mid-State Technical College's third annual Apprenticeship Food Drive has collected and distributed a whopping 7,134 pounds of food and household items to local pantries in Mid-State's district communities, a significant jump over last year's 2,000-pound haul. This year's total represented the combined donations from Mid-State's Construction Electrician (ABC and IBEW-NECA), Ironworker, Maintenance Technician, Millwright and Plumber apprentices as part of the College's celebration of National Apprenticeship Week, Nov. 11–15.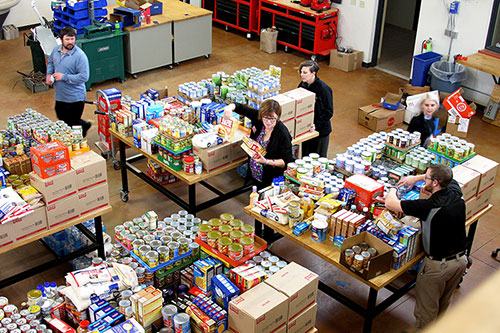 "Mid-State's Apprenticeship Food Drive shows that the community is behind those in need, that they are not alone in their struggle with food insecurities," said Dale Davis, operations manager of the South Wood Emerging Pantry Shelf (SWEPS Food Pantry). Davis reported the donations they received from Mid-State's apprentices will help feed the 540 households served by the organization monthly, impacting about 1,400 individuals including young families, vets, elderly and homeless people who are living at or below the poverty level. 
Donations were also delivered to Operation Bootstrap in Stevens Point, the Adams Food Pantry in Adams and St. Vincent de Paul in Marshfield.
Over 140 businesses have selected Mid-state to provide related instruction for their apprentices, who number 280 across 13 different apprenticeship programs, according to Mandy Mayek, Mid-State's associate dean of Advanced Manufacturing and Engineering and Transportation, Agriculture, Natural Resources & Construction. Mayek credits the College's apprentices for the tripling of donations this year. "Mid-State apprentices are making positive contributions to our local economy, the College and their employer sponsors every day," she said. "Their overwhelming contributions to this food drive are yet another illustration of their impact on our local communities." 
According to Mayek, apprenticeship's benefits for both students and employers are worthy of celebration. "Apprentices generally spend less than $600 per year for tuition and complete their program with no college debt and then go on to make an average salary of over $77,000 per year after completing their program," she said. "Employers enjoy a $1.50 return on investment for each dollar spent on apprenticeship training, among other benefits, including Increased employee retention." 
Learn more about Mid-State's apprenticeship opportunities at mstc.edu/apprenticeship.