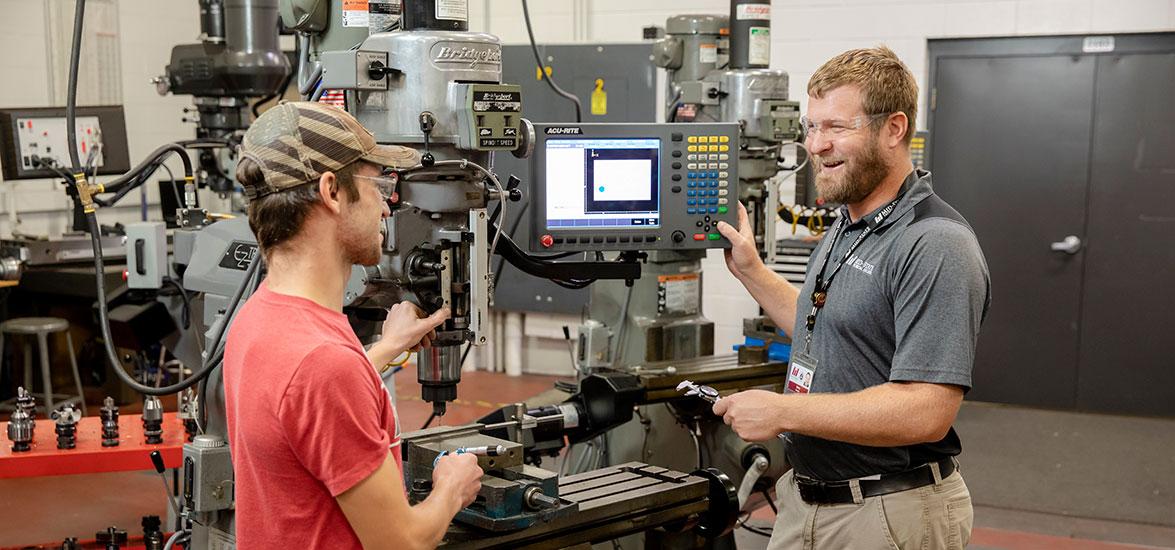 Mid-State announces Precision Machining Technician scholarships
August 1, 2023
Fifteen scholarships are now available to new and continuing Mid-State Technical College students in the Precision Machining Technician program. Ten scholarships of $3,500 each are available to new students, and five scholarships at $1,000 each are available to continuing students. 
Each scholarship will be divided over the student's remaining semesters. The Precision Machining Technician scholarships were made possible through funding provided by the Gene Haas Foundation. 
"The Gene Haas Foundation has been instrumental in removing financial barriers for those interested in the field of machining," said Jackie Esselman, dean of Recruitment & Admissions. "This scholarship is a great opportunity for students interested in getting started in the Precision Machining Technician program this fall as well as our current Precision Machining Technician students who are finishing up their program."
Mid-State's two-year Precision Machining Technician technical diploma teaches students to shape various materials into intricate, precise, usable parts. Students also work from blueprints and written specifications to select the proper machinery, materials and tools. They also gain proficiency with machine tools such as lathes, mills, grinders, computers and computerized numerical control (CNC) machines.
Applications will be accepted until Tuesday, August 15. Learn more at mstc.edu/machining-scholarship.