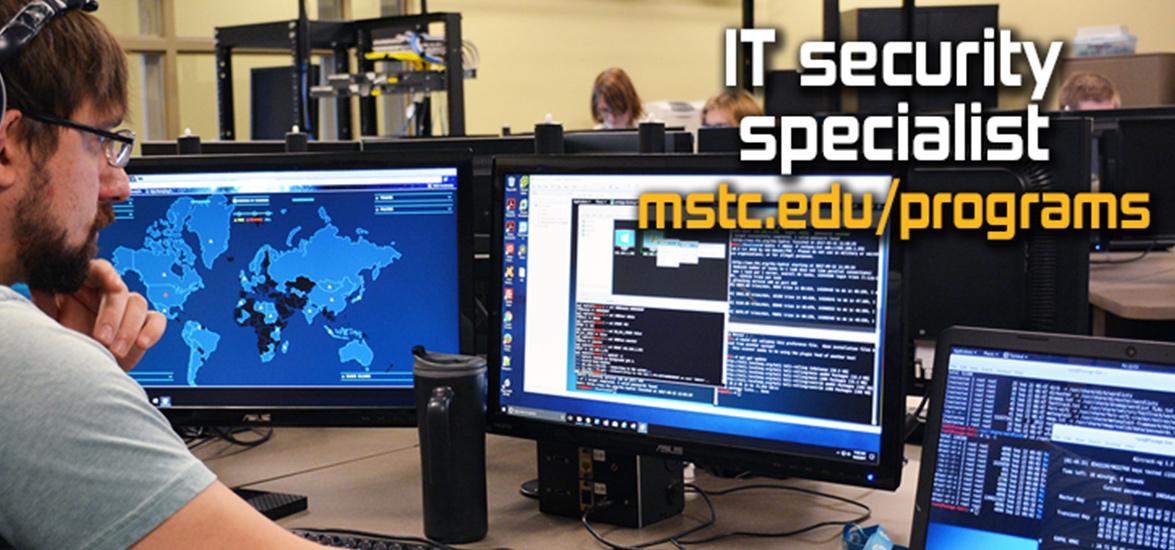 Mid-State to Offer IT Security Specialist Program
June 18, 2018
Mid-State Technical College has announced a new IT security specialist program to launch this fall. The program will be offered in full at the Stevens Point campus, with many courses also available online or at the Mid-State locations in Adams, Marshfield and Wisconsin Rapids.
The associate of applied science degree will teach students how to use the skills and methods used by cyber criminals in order to defend against them. Students will also learn about legal and ethical issues surrounding information security.
"We are happy to see the launch of Mid-State's IT Security Specialist program," said Joe Schoenberg of Wildcard Corp. in Stevens Point. "Educating and keeping young professionals in the central Wisconsin area will further enhance the already forward-thinking community," he added. Schoenberg also stated that with the need for security professionals growing quickly in central Wisconsin, Mid-State is displaying a smart response to the shifting needs of today's economy and society.
Students can pursue the IT security specialist degree at a full- or part-time pace, and financial aid is available. For more information, visit the programs page or contact an academic advisor or new student specialist at 888.575.6782.