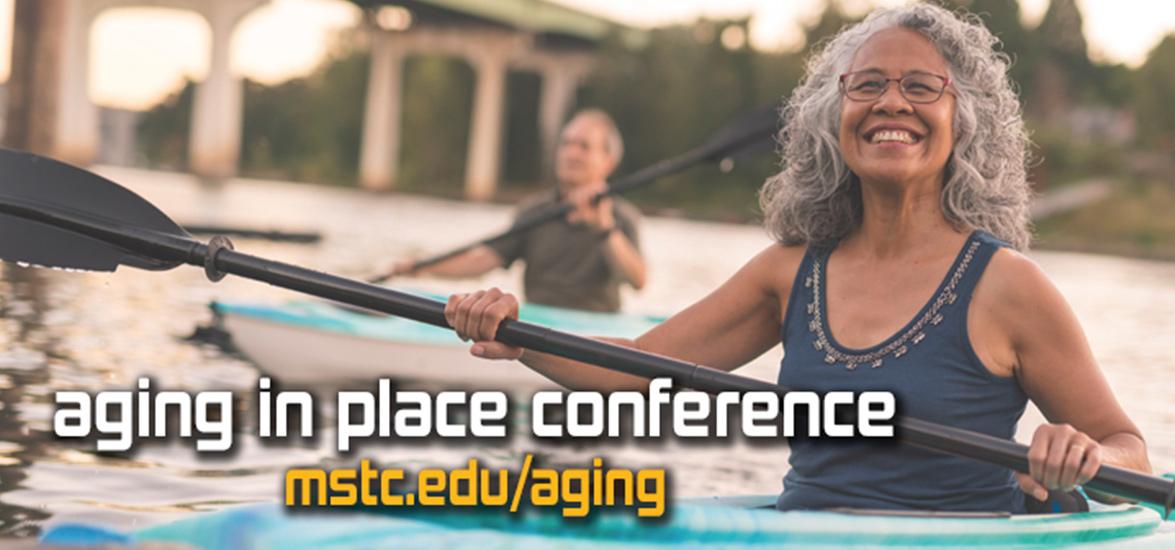 Create a Plan to Age 'Your Way' at Mid-State's Aging in Place Conference
April 25, 2018
In celebration of Older Americans Month this May, Mid-State Technical College is hosting a conference to help individuals start creating a plan to age "their way." The Aging in Place conference takes place at the College's Stevens Point campus on Friday, May 18, from 8:30 a.m. to 1p.m. and includes dynamic presentations from aging and wellness experts, social networking, vendor exhibits, free hearing screenings, a light breakfast and a healthy lunch.
In keeping with its theme, "Engage at Every Age"will help participants of all ages set the goals they personally value in their aging plan and begin taking steps to achieve them. For some, this may mean deciding to stay in the family home or downsizing into a smaller house or apartment. These and many other topics affecting quality of life as we age will be explored.
Cost per attendee is $10.