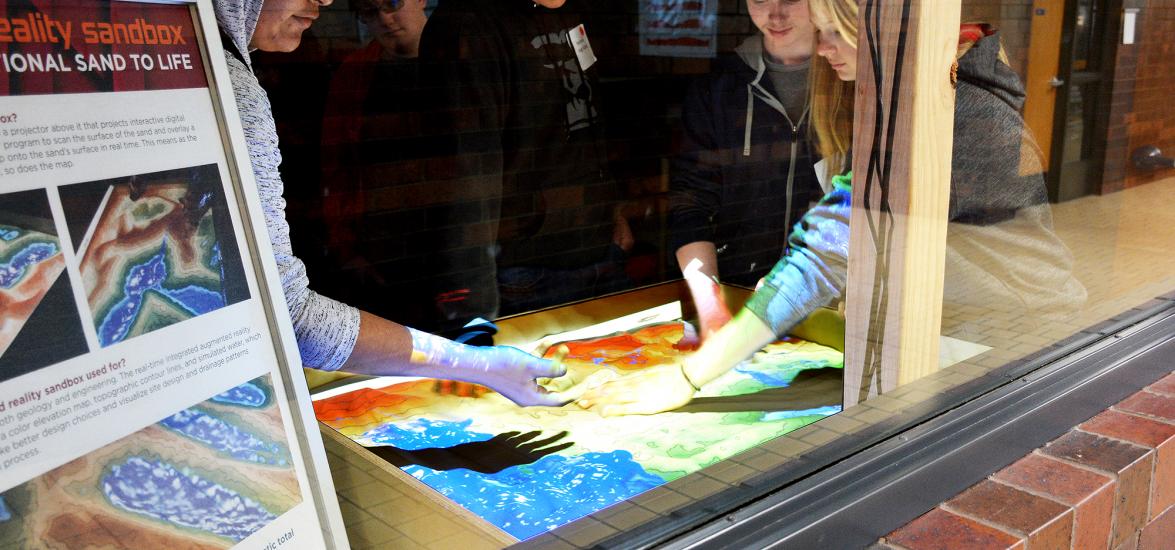 Area high school students explore high-paying STEM careers at Mid-State's Engineering Day
April 8, 2019
In celebration of Global Day of the Engineer, Mid-State Technical College hosted its Engineering Day on April 5. Participating students in grades 9–12 from Amherst High School, Adams-Friendship High School, Lincoln High School, Almond-Bancroft High School and Nekoosa High School gathered on the College's Wisconsin Rapids campus to explore high-demand science, technology, engineering and math (STEM) careers. The students also met with current Mid-State students and heard from local employers on the job skills needed to work in industry. 
In addition to Software Developer and other IT programs, three high-demand engineering programs are offered at Mid-State: Civil Engineering Technology-Highway Technician, Electrical Power Engineering Technician, and Industrial Automation & Controls Engineering Technology. Students learn in a hands-on environment using state-of-the-art equipment from instructors with significant industry experience in the fields they prepare students for. 
According to Al Javoroski, dean of Advanced Manufacturing & Engineering, graduates from Mid-State's engineering programs continue to be in extremely high demand locally. "Our recent graduate survey results tell us that engineering occupations continue to be among the most in demand and draw some of the highest starting salaries in our area," Javoroski said. 
That survey of graduates showed the employment rate of Mid-State's engineering program graduates to be at or approaching 100 percent in each of the reported programs. Average starting salaries in the programs ranged from over $35,589 to over $50,960 annually. Starting salaries for IT Software Developer graduates were as high as $52,042.
Javoroski attributes the high placement rate of these students in part to the diversity of opportunities available stemming from engineering-related programs. "We're training people to be as broad as possible in the application of their skills," he said. "Everything from designer, sales engineer, quality or field technician to engineering manager are possible career paths with these degrees."
Javoroski also states that a four-year degree is not required to start on a career path in engineering. "Earning an associate degree from Mid-State is one of the quickest and most cost-effective entry points into these high-paying, stable careers."
For more information about Mid-State's engineering and IT programs, visit mstc.edu/programs.