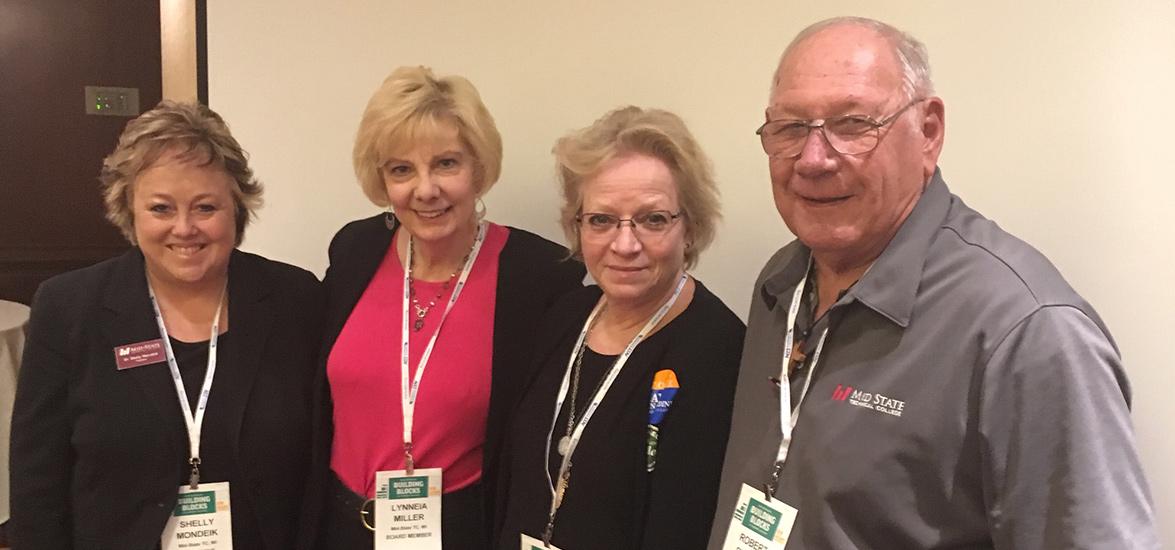 Betty Bruski Mallek elected to the Association of Community College Trustees (ACCT) West Region Nominating Committee
December 7, 2018
Mid-State Technical College Board member Betty Bruski Mallek was recently elected to serve on the Association of Community College Trustees (ACCT) Nominating Committee for the West Region. Bruski Mallek accepted the two-year term assignment and position of influence on behalf of Mid-State at the national level during the 2018 Annual ACCT Leadership Congress held Oct. 24–27, 2018, in New York City.
The Association of Community College Trustees (ACCT) is a nonprofit educational organization of governing boards, representing more than 6,500 elected and appointed trustees who govern over 1,200 community, technical and junior colleges in the United States and beyond. Consisting of professionals, business officials, public policy leaders and leading citizens, ACCT members offer their time and talent to serve on the governing boards of two-year colleges and make decisions that affect more than 1,200 colleges and over 11 million students annually.
Bruski Mallek will participate in the nomination of future directors of the Association. She is also an active member and leader of the Wisconsin Technical College District Boards Association and was elected secretary treasurer of that organization last year. At the national level she also participates in the National Legislative Summits to increase awareness of Mid-State and support lobbying efforts focused on supporting the College's mission.
"Mid-State Technical College appreciates Betty's commitment to our college and the mission of the Wisconsin Technical College System," said Mid-State president Dr. Shelly Mondeik. "She has served our district for 27 years as a board member and advocate for technical education, and we are excited for her to represent Mid-State and the WTCS at the national level."