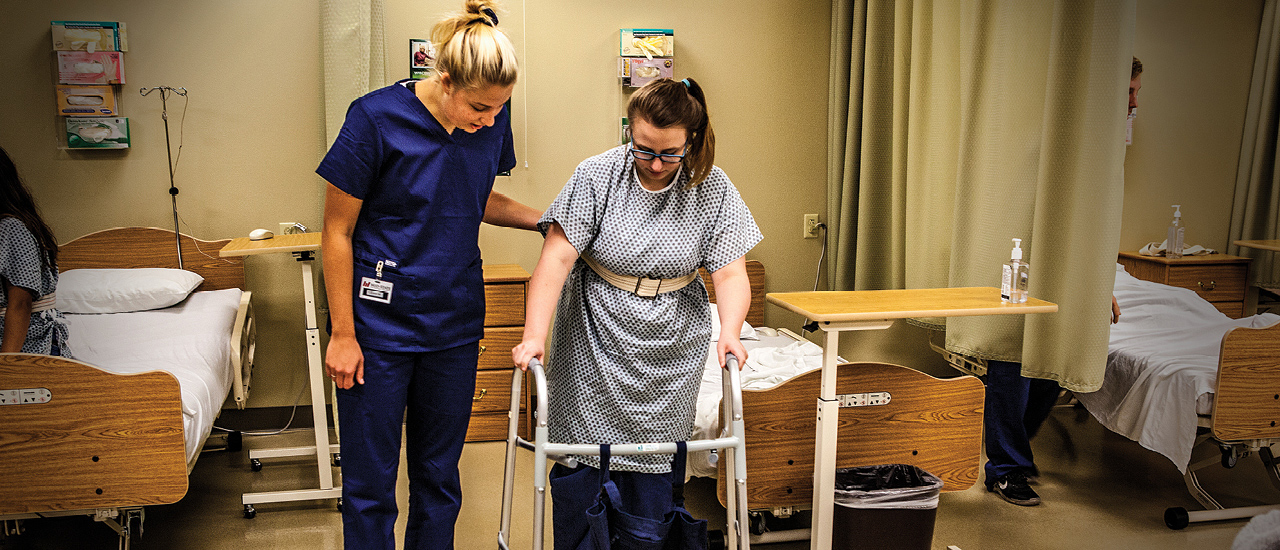 Nursing Assistant Orientation Nights
High school students (and their parents) as well as adults interested in completing Mid-State's Nursing Assistant program during the Summer and Fall 2021 semesters are invited to this orientation to learn how to prepare. There are limited Nursing Assistant classes offered, with only 10 seats available in each. This event gives attendees who have applied to the Nursing Assistant Program and completed the BID (background information disclosure) form the information they need to successfully enroll when registration opens on March 12 (March 11 for Priority Service Members) for Summer and April 16 (April 15 for Priority Service Members) for Fall.
If you are a high school student planning to go through the Start College Now program, you will need to have applied and been approved by March 1 for fall semester classes.
Sign Up
Step One: Apply to the Nursing Assistant Program
Complete the application to Mid-State Technical College. Choose the Nursing Assistant program.
Step Two: Sign up below for an Orientation Night
To sign up, click on the date desired. More details will be emailed to you directly after you sign up—please use a current email that you check frequently.
All orientations are from 5:00 – 7:00 p.m.
Summer 2021
Virtual Nursing Assistant Orientation Nights
Tuesday, March 2
Wednesday, March 3
Thursday, March 4
Fall 2021
Virtual Nursing Assistant Orientation Nights
Monday, April 5
Tuesday, April 6
Wednesday, April 7
Questions
Contact Stephanie Bender (715.422.5628). 
If you have a disability and require accommodations to participate in this activity, contact the event coordinator as soon as possible, ideally 14 days in advance.