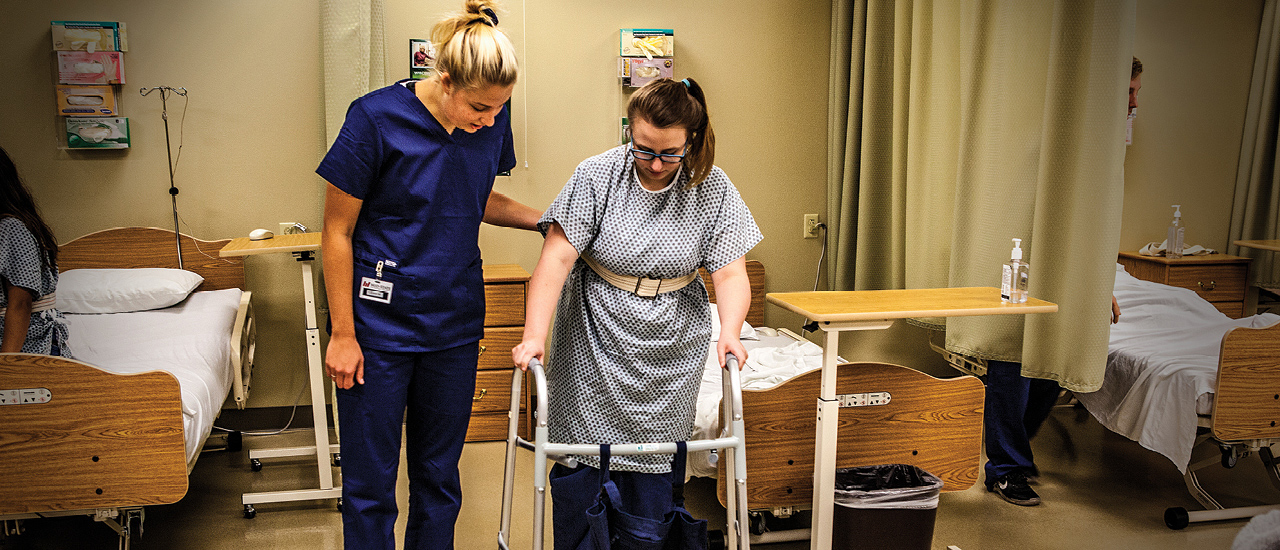 Nursing Assistant Orientation
Dedicated One-on-One Advising
Are you a high school student (or parent) or an adult interested in completing Mid-State's Nursing Assistant program in summer or fall 2022? Learn how to prepare in your own dedicated one-on-one meeting with your academic advisor.
Limited Nursing Assistant classes are offered, with limited seats available in each class. Registration for summer opens on March 11 (March 10 for Priority Service Members); Registration for fall opens on April 13 (April 12 for Priority Service Members). New Student Steps
New Student Steps
Apply to the Nursing Assistant Program
Complete the Mid-State Technical College application. Select Nursing Assistant as your program choice and Summer 2022 or Fall 2022 as the year and semester you wish to begin.
Schedule your New Student Advising appointment with Your Academic Advisor
Be sure to meet with your advisor prior to registration opening. Please contact your advisor directly if you are unable to find a date and time that works for you. 
 

Yer Lee (Marshfield and Stevens Point)
Academic Advisor 
715.342.3127
Yer.Lee@mstc.edu 
Schedule an appointment

Grace Hucek (Adams and Wisconsin Rapids)
Academic Advisor 
715.442.5493
Grace.Hucek@mstc.edu
Schedule an appointment

Review the Accepted Nursing Assistant Student Steps
Watch for an email from your advisor with more information on how to complete your next steps.
IMPORTANT: If you are a high school student planning to participate in the Start College Now program, you will need to have completed the following prior to March 1: Submit your Start College Now application, apply to Mid-State, and receive approval for fall semester.