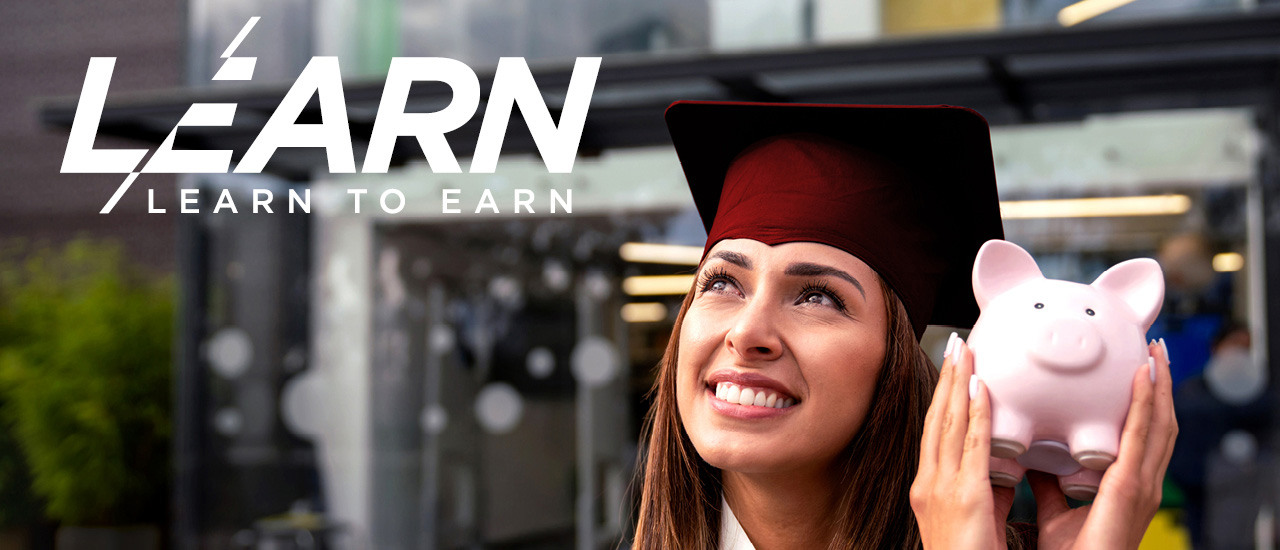 Mid-State Balance Forgiveness Program 
LEARN to Earn is a special program that helps former Mid-State Technical College students complete their degree through past-due balance forgiveness.
Who Qualifies?
All of the following requirements must be met in order to participate in the program:
Students who have not attended Mid-State for one or more terms
Students who have not earned a credential from Mid-State
Students who have a past-due account balance 
Students whose debt has not been turned over to state collections
How Does It Work?
For every six credits successfully completed, $250 will be forgiven from the participant's past-due balance.  
If there is a remaining past-due balance from prior to re-enrollment, it will be forgiven upon graduation.
Program Requirements
Register for a minimum of six credits each term.
Continuously enroll each term to continue forgiveness of the past-due balance. 
Complete the FAFSA or sign up for an automatic withdrawal payment plan.
Complete an Academic Success Plan with your academic advisor.
Meet each semester with a financial resource counselor.
Maintain a 2.0 GPA. 
Apply for Mid-State scholarships within the current application window.
Apply to a degree program by January 11.
Questions
If you have any questions, please contact Zach Popp (715.422.5512).