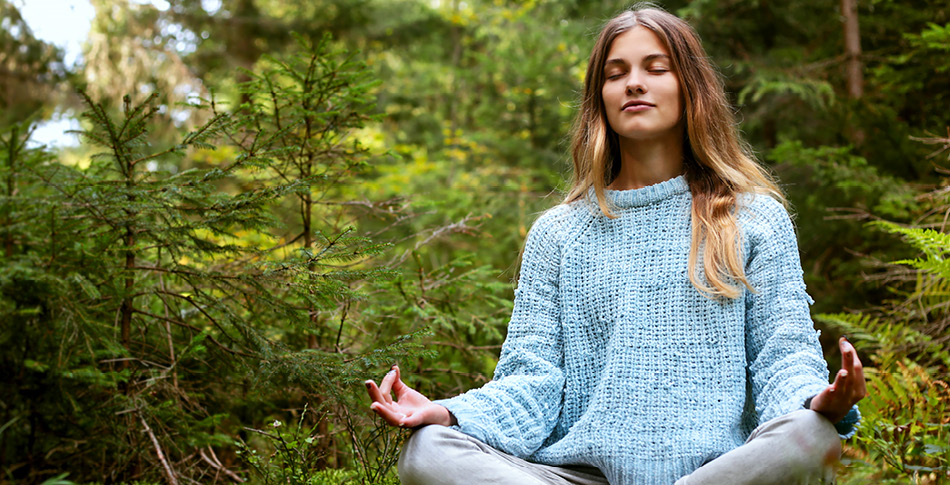 Get Started in Health and Wellness Promotion
Learn Healthy Living to Change Lives
Advance your career in the health and wellness field with a Health & Wellness Promotion associate degree from Mid-State Technical College.
This program takes a holistic wellness perspective to support your professional development in many different employment settings, including the fitness industry, nonprofits, recovery organizations, city recreation departments, and business health organizations in addition to various entrepreneurial pursuits!
Why Mid-State:
Earn up to three nationally recognized fitness credentials while you learn, including personal trainer, group fitness instructor, and health coach.
Fully online delivery.
Program starts every eight weeks, so you can get started any time of year. 
Entire program cost (including tuition, books, and fees) is just over $10,000—yes, even for Minnesota residents.
Complete the degree in two years, or even faster with credit for prior life experiences. Already have some experience in the wellness industry? Talk to us!
Seamlessly transfer to a bachelor's degree in fields such as family and consumer sciences, community health and wellness management, thanks to our articulation agreements with universities.
More about the Program
Hear from Students
 Health & Wellness Promotion program grads and students have great things to say about the quality of education they've received and their post-graduate opportunities for employment and continued growth!
Erin Hess
Health & Wellness Promotion Graduate
Dana Lawson
Health & Wellness Promotion Graduate
Ryan Flowerette
Health & Wellness Promotion Student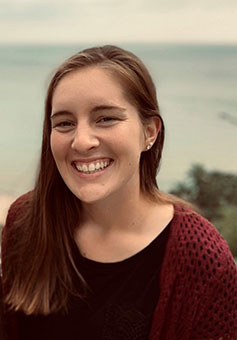 "I am so grateful for the opportunities this program has given me. Going from a lost young adult not knowing what to do for college, to LOVING my job! I landed a job working as a municipal senior activity coordinator as well as a recreation coordinator. I truly love my job and work closely with the dimensions of wellness every single day, and I am so thankful to have had Carrie as an inspiring instructor."
Leah McCormick
Health & Wellness Promotion Graduate
Meet the Instructor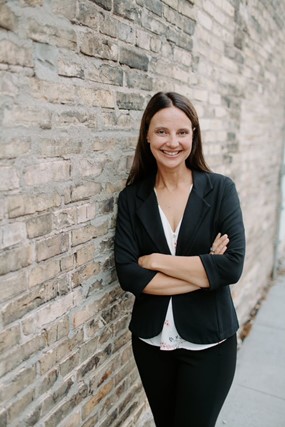 CARRIE JAROSINSKI, AAS, BSN, MSN, DNP
"As a nurse educator and author, I love to actively engage with students to facilitate a transformative educational experience. Working diligently to support academic success is a passion of mine, both in the classroom and in online learning. I love to uncover and implement innovative strategies in educational planning and curriculum building, as well as assessment and evaluation. My years of experience as a nurse, educator, wellness practitioner, lifelong learner, and community health advocate have laid the foundation from which I can help others to succeed in education."
Bio
Dr. Jarosinski earned her doctor of nursing practice degree in systems leadership from Walden University. She is also a certified nurse educator through the National League for Nurses, certified wellness practitioner through the National Wellness Institute, health coach through the American Council on Exercise, and group fitness instructor through the American Council on Exercise. To keep her skills current she participates in local and national population health-focused boards and coalitions and maintains her wellness practitioner certification through the National Wellness Institute.
Chat with Carrie
Our lead faculty for this program is eager to learn about your experiences, passions, and goals to better support you in the next steps toward your educational journey. Complete our inquiry form above and choose Talk to the Instructor.
Select Publications
Learn more about the program and courses on our Health & Wellness Promotion program page.