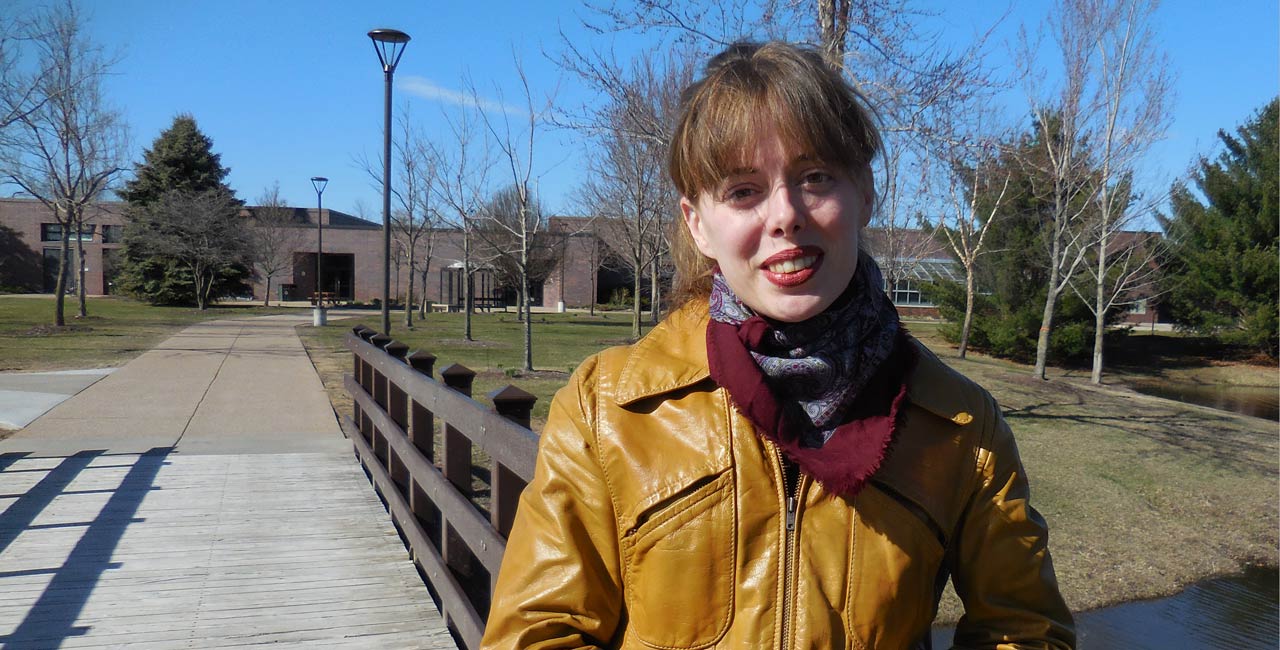 Graduate Spotlight - Aja Heuss
Aja Heuss
Urban Forestry Technician, May 2017
"…what you take out of your program is directly related to what you put into it."
Aja's favorite hobby is working with and learning about nature, so when she heard that Mid-State's Urban Forestry Technician program is unlike anything offered in the Wisconsin Technical College System, she was eager to investigate. Looking back on her first visit to Mid-State she remembers being "immediately welcomed with open arms—it felt like home." That feeling made choosing Mid-State easy, and after applying and enrolling in the Urban Forestry Technician program, it only grew stronger over time.
Part of what drew Aja to Mid-State's Urban Forestry Technician program was the opportunity to gain hands-on experience that would make her more valuable to employers. The program did not disappoint, and she found the material to be "very well balanced between the lectures and hands-on application." She especially enjoyed the Friday tree work practicum, which gets the students outdoors for eight hours, all over the community, practicing their skills. She describes her instructors as "genuine friends" who have a good way of relating the information in a way that everyone can grasp.
Believing that her purpose at Mid-State was to be a student as well as a leader and mentor, Aja quickly became deeply involved in both her program and student life. She conducted her own study groups and tutored other students. She also traveled with her classmates to all Mid-State-sponsored industry meetings for urban forestry (in Baltimore and Green Bay) and earned additional professional certificates. She even served as president of two student clubs—Students Environmentally United for a Sustainable Society (SEUSS) club and Non-Traditional Occupation (NTO) club—and was active in the Student Society of Arboriculture (SSA).
One might assume that, for Aja, doing it all comes easy, but when asked what her greatest hurdle has been, she points to the challenge of learning how to balance her time between her school life in Wisconsin Rapids and her home and work life in Madison. She encourages high school students to take their time when making the decision to continue their education. "College is not only an investment of money but of time," she states. "Students should make the most of the opportunities available, because what you take out of your program is directly related to what you put into it."
Aja is graduating this May with distinction (gold cord) and will work this summer with the City of Madison Forestry department as a seasonal plant health care technician. She has also been hired as the nature and science educator for Kaleidoscope, a day camp in Madison focusing on connecting children with new and creative ways of exploring the world and themselves. Her plans include continuing her education at University of Wisconsin-Stevens Point in ecological restoration and wetland studies.