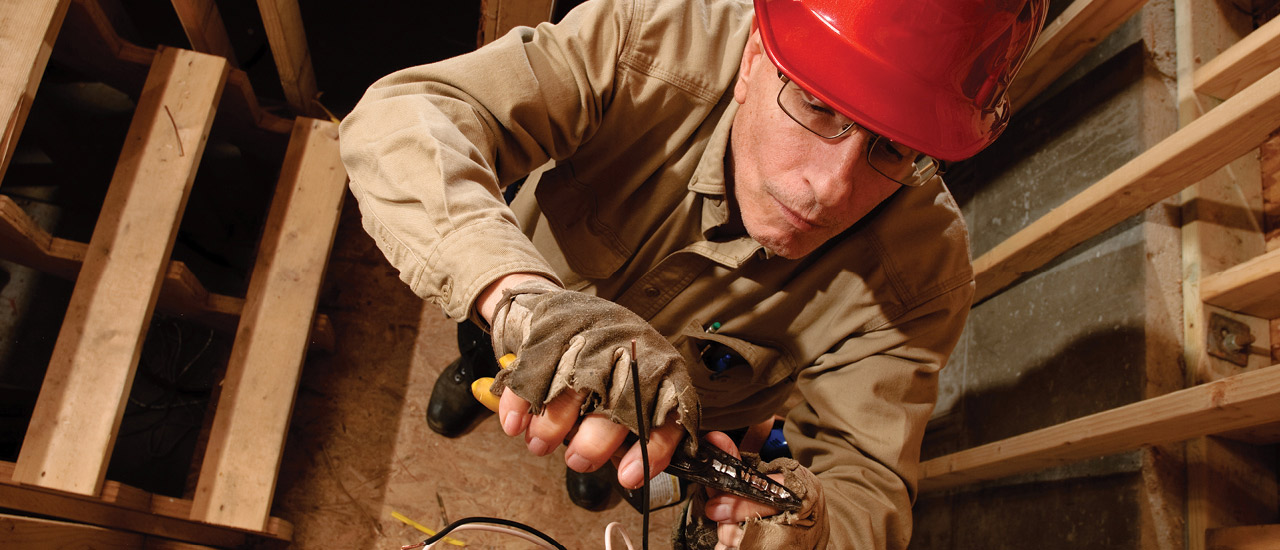 Construction Electrician (IBEW-NECA) Apprenticeship
Work Description
Construction electricians install, maintain, and repair electrical wiring, equipment, and fixtures. They also ensure that work is in accordance with relevant codes and may install or service street lights, intercom systems, or electrical control systems.
Training
5-year training program
8,000 hours of on-the job training
700 hours of paid related instruction
200 hours of unpaid related instruction 
Apply
Application requirements:
Be at least 18 years of age before the time of assignment
Have high school diploma or equivalent before the time of assignment
Have completed one full year of high school algebra with a passing grade of "C" or one post-high-school algebra course with a passing grade of "C"
Attain established norm on the NJATC Apprentice Selection Test Battery
Be physically able to perform electrical construction work and pass a drug screen test
Be able to get to school and work on a timely and consistent basis
Note: Applicants apply directly to participating employers.
How can I apply to be a Construction Electrician (IBEW-NECA) Apprentice?
Complete an application in person at:
International Brotherhood of Electrical Workers (IBEW) Local Union 388
5224 Heffron Court
Stevens Point, WI 54481
715.341.2696