You wear many hats—family, friends, hobbies, career, maybe more. Let Mid-State make finding your career hat easier with 90+ in-demand programs, flexible class scheduling, and unmatched support for your success. We're here to help you find your perfect fit and make time for it all!
Registration is now open for:
Winterim classes beginning Tuesday, January 2.
Spring semester classes beginning Monday, January 22.
Spring mid-term start classes beginning in March or April.
Check back often for additional class offerings and opportunities.
Programs and Certificates

Featured Programs and Certificates
Find your perfect fit in Mid-State's newest and most popular programs and certificates.

New and Coming Soon to Mid-State

AMETA Center
Under construction now in Stevens Point, the Wayne H. Bushman Advanced Manufacturing, Engineering Technology, and Apprenticeship (AMETA™) Center will be a cutting-edge training destination to cultivate Wisconsin's next generation workforce.

LEARN MORE ABOUT THE AMETA CENTER

New Programs are Coming Soon
Mid-State adds new programs to offer the most in-demand career opportunities in our local communities. Applications for these programs will be accepted soon.

Winterim Class List

Spring Class List

Spring Mid-Term Start Class List

Courses that Transfer to UW Schools

If a bachelor's degree suits you, browse our list of courses that transfer to UW schools and get started soon on the right coursework to reach your goals. 

Career Awareness Resources

Need more time to explore your perfect fit? Our Academic Learning Center offers free Career Awareness courses that you can work on at your own pace to discover your path.
Get Started
Have you found your fit? Apply today to get started.
Questions?
Tell us what you're interested in! (Use Ctrl+Click to select more than one topic.)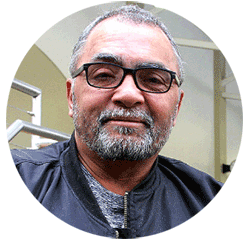 "I put my dream of going to college on hold to ensure that my family could achieve their own, and now—with their support—it is my time."

JOSÉ A. PEREZ
MID-STATE GRAD