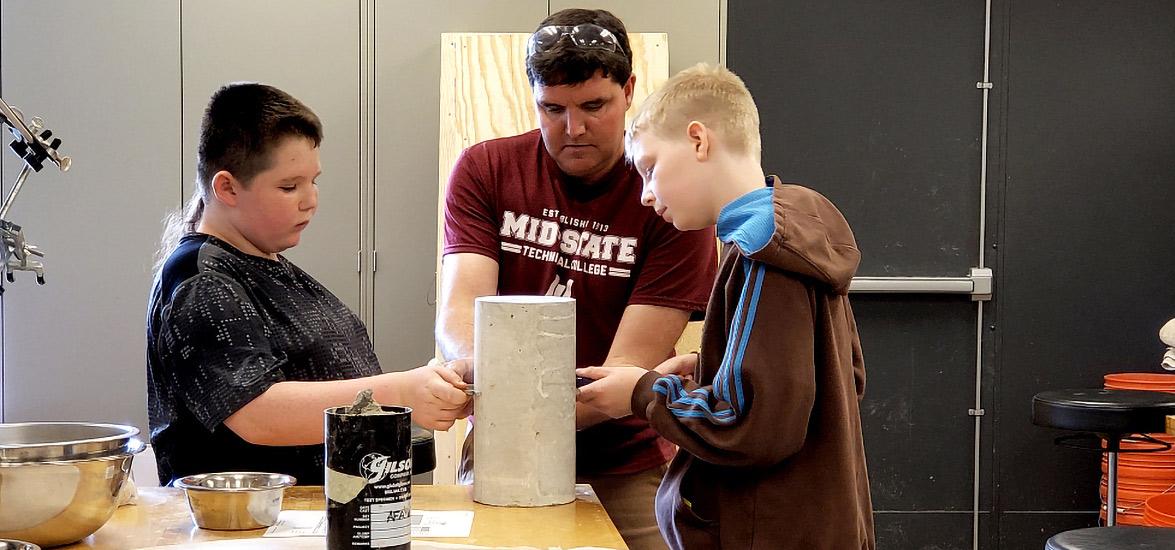 Registration now open for Mid-State Summer Manufacturing Camp in Marshfield
July 11, 2019
Middle and high school students will explore materials, develop skills, utilize tools and technology and discover a career 
After a successful Summer Manufacturing Camp this June, Mid-State Technical College is offering another chance for middle and high school students to experience the camp before summer is over. Ideal for students entering 9th and 10th grade, the Summer Manufacturing Camp lets students explore materials, develop skills, utilize tools and technology and discover a career in today's manufacturing. The camp runs Monday through Thursday, Aug. 5–8, 2019, on Mid-State's Marshfield Campus (2600 West 5th Street).
Each day of the Summer Manufacturing Camp begins at 9:00 a.m. and concludes at 4:30 p.m., with drop-off and pre-camp activities available between 7:30 and 9 a.m. Lunch and snacks are included each day. The final day of camp, Aug. 8, will include bus tours of regional manufacturing facilities as well as a showcase highlighting items the students created throughout the week. 
Attendees will explore hands-on skills common to several manufacturing trades and processes through state-of-the-art facilities and the entrepreneurial concepts and skills needed in the industry. They will use computer-aided design (CAD) and 3D printing software to design a product, and produce their products using a variety of techniques and equipment used in manufacturing careers. They will also interact with team members, local manufacturing business leaders and entrepreneurs to increase their understanding of the modern manufacturing environment.  
Learn more and register at mstc.edu/events.