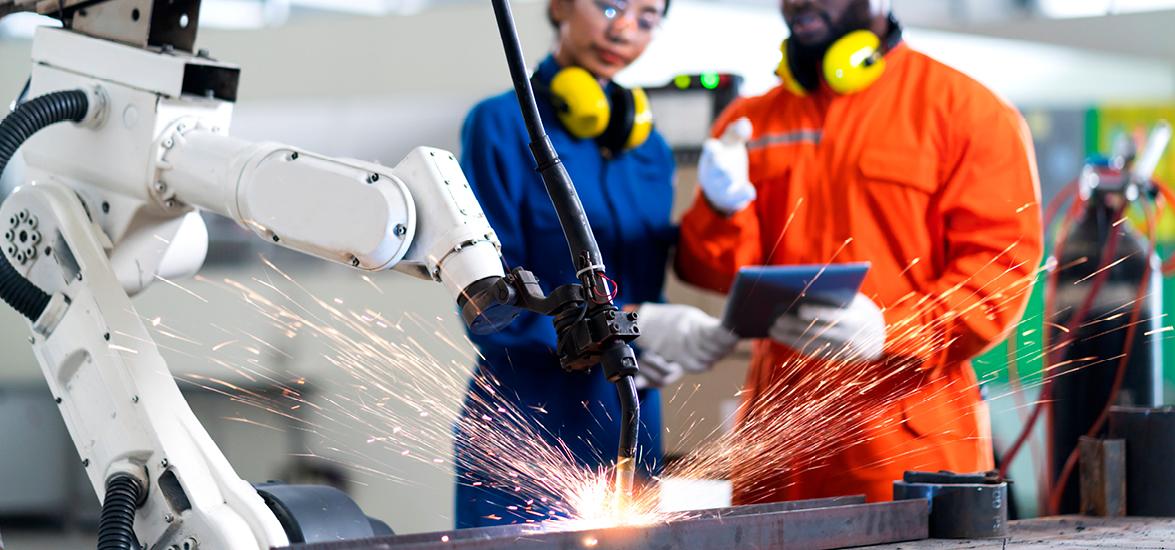 New Metal Fabrication program coming to Mid-State
February 7, 2023
Mid-State Technical College is set to launch a new Metal Fabrication program in fall 2023 to meet the growing local demand for skilled manufacturing professionals. Applications are now being accepted for the 29-credit, one-year technical diploma, which features a variety of lab-based, hands-on classes and utilizes state-of-the art equipment used in local industry. In fall of 2024, the program will be among the programs to train in the new Advanced Manufacturing, Engineering Technology and Apprenticeship (AMETA) Center upon its opening.
Metal fabricators build a wide range of projects using all types of fabrication equipment. Graduates are prepared for jobs as fabricators, fitters, welder-fabricators, structural-steel fabricators, weld technicians and structural steel fitters. They have the skills needed for a career in a construction firm, equipment manufacturing company or small fabrication shop and have the satisfaction of making things that last and make a difference in people's lives. 
"I am ecstatic that Mid-State is now offering the Metal Fabrication program," said Mark Snyder, general manager of S&R Truck LLC in Marshfield. "It will meet a tremendous need in central Wisconsin by providing better availability of well-trained, skilled and work-ready employees. I'm looking forward to being able to hire more highly qualified employees for each of S&R's fabrication centers, which will help us expand our workforce and tackle new jobs."
The Metal Fabrication program provides understanding of basic design, types of materials and their uses, weld types and material fitting. Students will work with a variety of metals and learn to produce and assemble structural metal products for machinery, ovens, tanks, pipes, stacks and parts for buildings. They will also learn the physical properties of metals and how to read job orders and blueprints. Students learn to operate press brakes, industrial hydraulic shears, ironworkers, CNC plasma cutting tables, robotic welders, plate rollers, grinders, welders and various other metal cutting and fitting equipment.
For more information, visit mstc.edu/programs or contact Ryan Kawski, dean of Applied Technology, at 715-422-5402 or by email at ryan.kawski@mstc.edu.