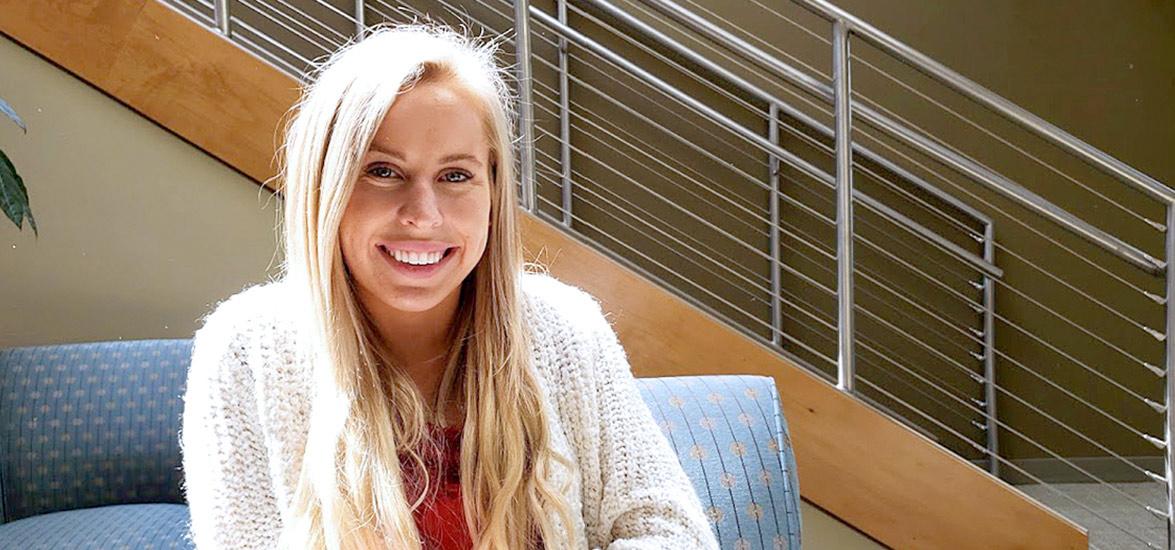 Mid-State Technical College student commencement speaker finds her passion in new career path
May 15, 2019
Being asked to give the student address at Mid-State Technical College's commencement was an unexpected turn for Baylie Disher of Rosholt. Almost as surprising as attending Mid-State at all. Right out of high school, Disher's path to university was built on the solid foundation of her Christian faith and a clear vision that she would become a physician's assistant at the end of it. But some of the classes she encountered weren't going well, or in her words, "I could not do chemistry or biology to save my life."
Disher remembers switching to marketing mainly because it was just "something else, something more versatile," and she chose Mid-State partly because she could be done in just two years and ready for the workforce. She was also ready for smaller classes and a personal connection with her instructors. "It's so, so crazy critical to education," she said, "just feeling like you can go up to the teachers and they know your name, they know who you are, and they know what you need help with."
For Bailey, her new college had a few pleasant surprises in store. "I love that Mid-State is for working students," said Bailey, "I work a lot, and having classes that work around my schedule is amazing." She also didn't expect the full college experience she found, including intramurals, events and activities, clubs, free parking, and even dorm living if she wanted it. 
It was the Marketing Management class in Bailey's final semester that revealed her second-choice career in marketing was meant to be all along. A simulation class, where students "become" business owners, it gave her the opportunity to choose products and price, staff the office, and market the business. A self-described extrovert, that one class was a "turning point" to seeing her future in sales and marketing. "I love marketing, and I love putting the brand out there and showing people what your business is," she said. 
Disher is honored to be delivering the student address in Mid-State's graduation ceremony this Sunday, May 19, but moving directly into a full-time position with Skyward as a customer consulting and support training specialist means she won't have much time to bask in the moment. Thanks to her hands-on business simulation, she is also looking to one day open her own business. "Now that I have my degree, I have so many options. I know I can really excel with my new skills, and I can't wait to get started."
For Disher's full story and on-camera interview, visit mstc.edu/gradspotlight.