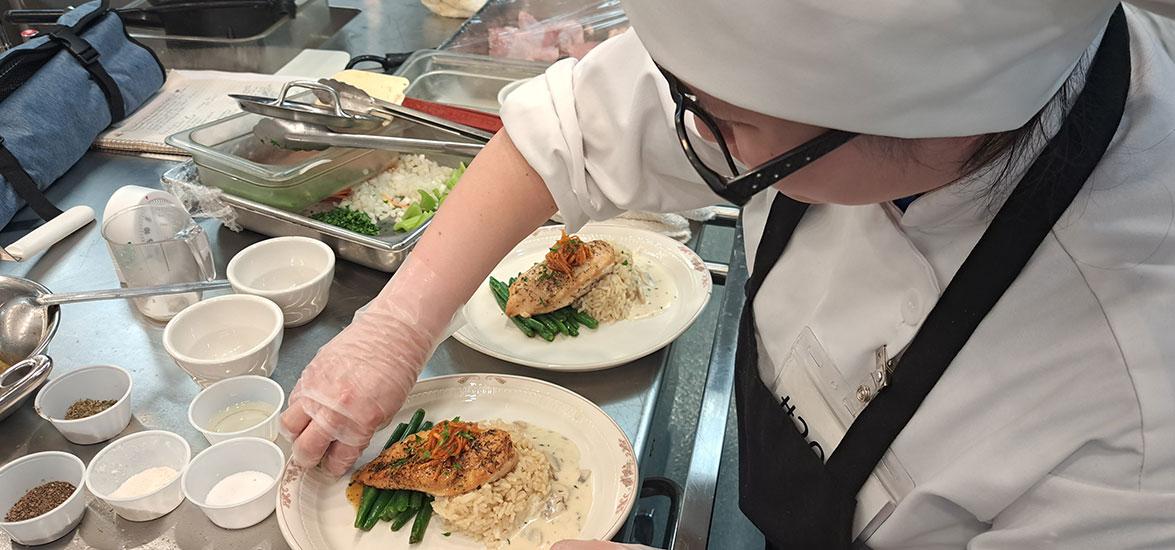 Mid-State students earn 14 medals at the 50th annual SkillsUSA state conference
May 11, 2023
Mid-State Technical College sent 18 students to the 50th annual SkillsUSA® State Leadership & Skills Conference in Madison, April 25–26, to compete in events from the advanced manufacturing, criminal justice, cosmetology, culinary arts and automotive and diesel programs. Of the 18 students, 14 earned bronze, silver or gold medals in their respective events.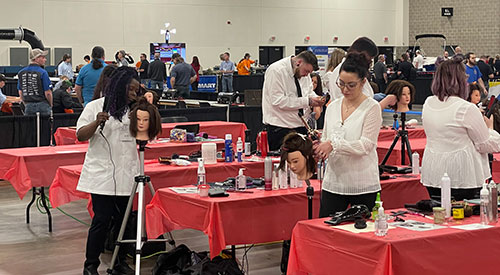 All gold medalists earn the chance to compete at the National Leadership & Skills Conference in Atlanta in June. Competitions were conducted in a wide array of skill sets, including Architectural Drafting/CAD, Automotive Service Technology, Cabinetmaking, Cosmetology, Culinary Arts, Masonry, Robotics and Automation, Welding, Woodworking and dozens more.
Below are Mid-State's results by student and event at the conference.
Gold Medals:
Barron Taylor, Arpin – Criminal Justice
Malia Xiong, Wisconsin Rapids – Culinary Arts
Andy David, Plover – Automotive Service Technology
Silver Medals:
Carson Junemann, Vesper – Criminal Justice
Matthew Clark, Spencer – CNC 2-Axis Turning Programmer
Chris Luddington, Wisconsin Rapids – Culinary Arts
Clay Fitzpatrick, Nekoosa – Welding Fabrication, 3-person team
Sean McCoy, Friendship – Welding Fabrication, 3-person team
Brice Thiel, Auburndale – Welding Fabrication, 3-person team
Bronze Medals:
Gabriel Rivera Carrillo, Nekoosa – Criminal Justice
Brayden Konkol, Stevens Point – Diesel Equipment Technology
Kaden Stanczyk, Custer – Precision Machining – CNC
Joshua Mathews, Junction City – CNC 3-Axis Milling Programming
Sade Covington, Friendship – Cosmetology
"Mid-State is very proud of the accomplishments of our students," said Ryan Kawski, dean of Applied Technology. "SkillsUSA is a great way for students to showcase their talents and be challenged at a high level outside of the classroom. Mid-State has a history of producing high achieving, workplace-ready students, and this group of SkillsUSA competitors is a great example of the high quality students we continue to serve."
SkillsUSA is a partnership of students, teachers and industry working together to ensure America has a skilled workforce. A nonprofit national education association, SkillsUSA serves middle school, high school and college/postsecondary students preparing for careers in trade, technical and skilled service occupations. SkillsUSA is recognized by the U.S. Department of Education and the U.S. Department of Labor as a successful model of employer-driven workforce development.
To learn more about Mid-State's programs, visit mstc.edu/programs.