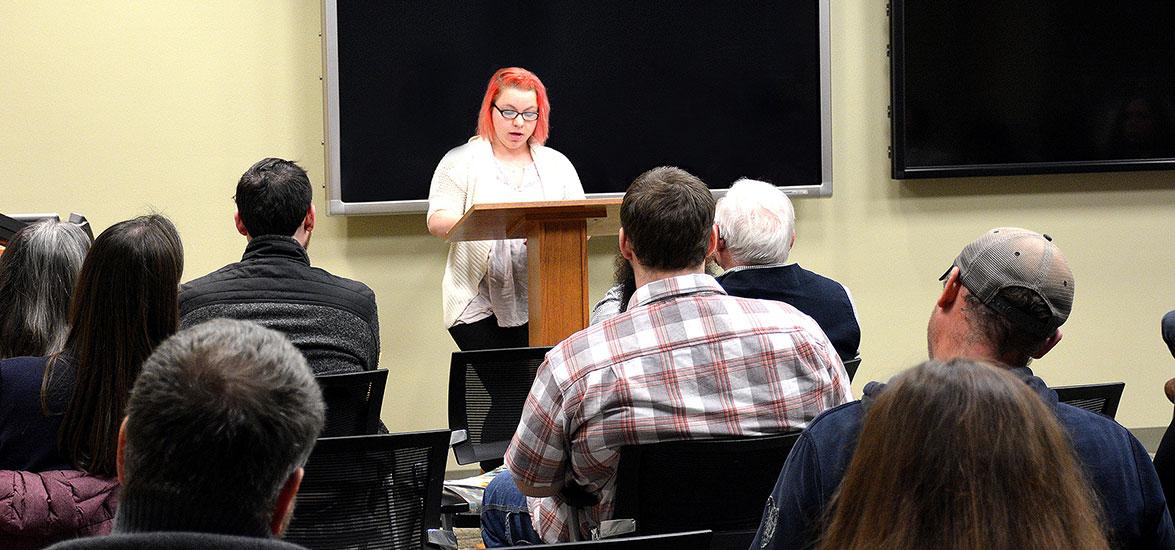 Mid-State's annual 'Wisconsin Writers Connect' to highlight Wisconsin authors, celebrate student writing
March 23, 2022
The communities of Mid-State Technical College will once again enjoy a lively night of public readings from notable Wisconsin authors at the College's annual celebration of writing, Wisconsin Writers Connect. The event is free and open to the public on the College's Stevens Point Campus on Thursday, April 14, 6:30 p.m. Refreshments will be provided.

Now in its fifth year, the event will feature readings by authors Matt Cashion and Jeff Snowbarger as well as an awards presentation and readings from winners of Mid-State's annual Write on the Money contest for students. The student winners and finalists in the contest who have agreed to publication of their entries will be showcased in a digital magazine to be shared with the Mid-State student body and used in Mid-State writing classes.

Cashion is a professor of creative writing at UW–La Crosse. The author of three books, his novel "Our Thirteenth Divorce" won the 2017 Edna Ferber Book Prize, and his story collection, "Last Words of the Holy Ghost," won the 2015 Katherine Anne Porter Prize. He will read "Our 13th Divorce," his most recent novel.

Snowbarger was featured in Tin House as their New Voice in Fiction, and "Best American Short Stories 2010" declared his story "Bitter Fruit" one of the year's notable publications. He will read from his work exploring American myth.