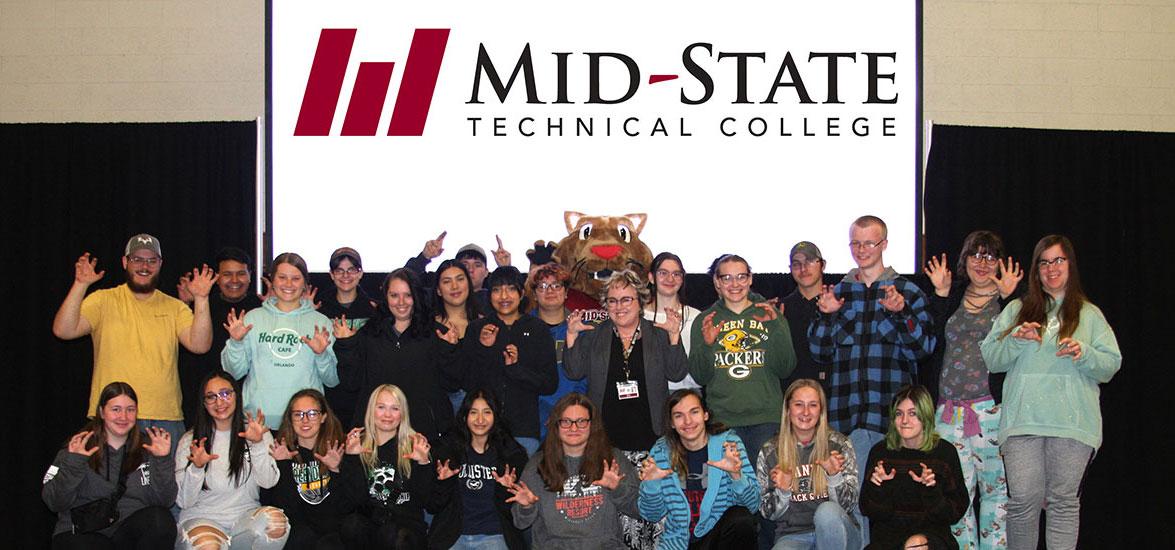 Mid-State celebrates Admit Day
May 8, 2023
Future Mid-State students from select high schools gathered on Mid-State's Wisconsin Rapids campus on Friday for the annual Admit Day event. High school seniors committed to attending Mid-State in the fall were invited to campus to celebrate their decision, meet with faculty and advisors, tour campus and complete any final steps needed before graduating. 
Thirty students from Tri-County, Adams-Friendship, Granton, Charles Fernandez Center, River Cities, Almond-Bancroft, and Nekoosa Academy schools participated in the event. 
Admit Day is the symbolic beginning of each attendee's college career. The event started with an address from Mid-State president, Dr. Shelly Mondeik, and concluded with a lunch amongst Mid-State faculty, deans and academic advisors. 
"Congratulations to all seniors choosing to attend Mid-State Technical College next year to further their education and training," said Kevin Moore, principal of Adams-Friendship High School. "Our students and our community are lucky to have such a strong partnership with Mid-State, which opens doors to many opportunities after high school."
"We are so excited to continue the Admit Day tradition for our incoming students," said Jackie Esselman, dean of Recruitment & Admissions. "It is a great opportunity for students to get more familiar with our campus and meet their future instructors before the fall semester begins in August.
Learn more about preparing for college while in high school at mstc.edu/high-school.