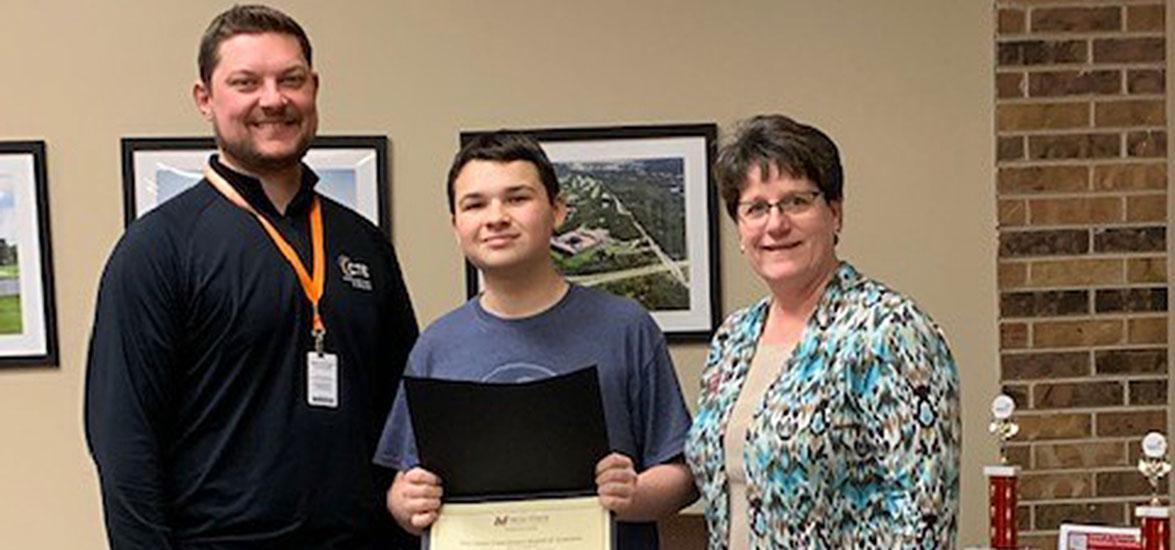 Mid-State awards $500 scholarship to SPASH student
March 11, 2019
Mid-State Technical College has awarded a $500 scholarship to one lucky participant in its Feb. 20 Program Showcase. Brett Shuda, a sophomore at Stevens Point Area High School (SPASH), was presented with the scholarship on March 6, 2019, following the career exploration event. Shuda was selected by random drawing to receive the scholarship from among over 400 high school sophomores who attended the event on the College's Wisconsin Rapids Campus.
The scholarship may be applied to tuition at Mid-State any time through Shuda's graduation year. Currently involved in the Computer Science Club at SPASH, Shuda says he enjoys "anything IT related" and plans to go into computer science after high school, possibly even the Software Developer apprenticeship offered through Mid-State.
Program Showcase is a popular annual event that invites area high school students to experience hands-on demonstrations of many of Mid-State's over 60 programs as well as learn about Dual Credit opportunities and applying for scholarships. Students from Adams-Friendship High School and SPASH attended this year and were entered into the scholarship drawing.