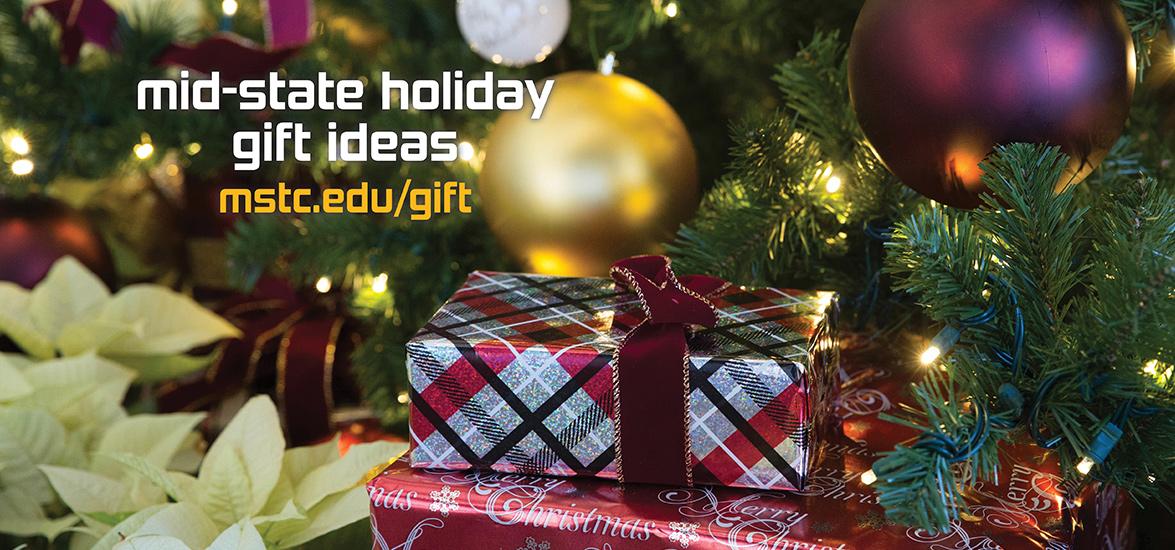 Mid-State announces variety of holiday gift-giving options
November 29, 2018
Anyone looking for the perfect gift for that difficult-to-buy-for loved one on their list will have some new options to choose from this holiday season. Mid-State Technical College is offering a number of ways people can spread their love of learning and share the mission to transform lives with a unique Mid-State gift this season.
Continuing Education Gift Certificates
Give family and friends the gift of learning with a Mid-State continuing education gift certificate. Courses include photography, cooking, gardening, knitting, welding and more. Visit our Continuing Education page to explore the classes available or request a gift certificate.
The Salon @ Mid-State
Gift certificates are available for salon services at The Salon @ Mid-State as well as a wide variety of hair and nail care products, perfect for stocking stuffers and priced for holiday savings. Services by Mid-State Cosmetology students include cut, color, perm or style as well as manicures, pedicures and facials. Shoppers can view available products and purchase gift certificates at The Salon @ Mid-State on the Wisconsin Rapids campus on Mondays, Tuesdays and Wednesdays from 11 a.m. to 3 p.m. and 4 to 8 p.m.
Bookstore Apparel and Merchandise
All Mid-State bookstore locations are offering 20 percent off storewide (excluding books and handouts) during its holiday sale now through December 21. One-of-a-kind Mid-State apparel and other merchandise are among the qualifying sale items.