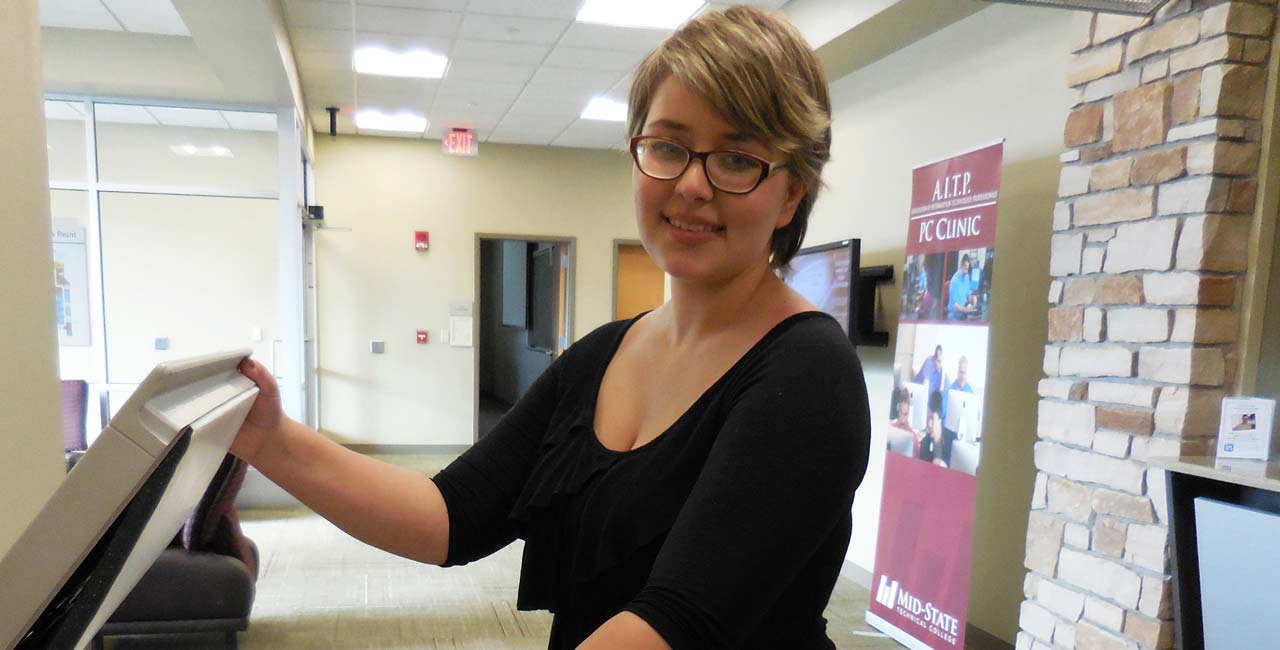 Graduate Spotlight - Kitt Covi
Kitt Covi
Office Support Specialist, May 2017
"No matter what circumstances you are in, if you have the mindset that you can achieve this, you will. Just remember that anything is possible."
Kitt Covi was determined to make her grandfather proud. He had been an instructor at Mid-State for many years and wanted nothing more than to see his granddaughter succeed. He suggested that she go to Mid-State, knowing that she could get an excellent education and wouldn't be in debt for years after graduating.
She took his advice and today says, "I couldn't be more pleased with the experience. The teachers and staff are friendly, and I feel like I have received the best possible education at Mid-State."
Kitt chose Mid-State's Office Support Specialist program. She had always envisioned herself in an office setting, and as a single mom to a 10-month-old boy, an office environment would have the added benefit of regular business hours, which made the most sense for her life.
The program focused on office technology and communication (both written and oral) and gave Kitt the opportunity to coordinate real events held at Mid-State, including the "Dress 4 Success" event, which provides donated business attire to Mid-State students, and the Etiquette Luncheon, where Mid-State students learn aspects of business etiquette. Kitt also enjoyed going to the Learning Commons and interacting with staff and other students. She found it to be a place with all the resources you need to complete your assignments.
For Kitt, finding the time for her homework proved to be the greatest struggle, and the critical factor in her success was her instructors. "There is a lot of one-on-one with the instructors here," she says. "They treat you like an adult who knows what you're doing—it's just one way they push you to do your best and achieve your goals."
Kitt is now looking forward to using her talents and new abilities in a career with better hours, good benefits, and better pay. Her long-term plans after graduation are to work in a hospital or a clinic and buy a house. "My grandfather has now passed, but I know he'd be proud of the success I have achieved through my college education," she explains just days before graduating with high honors. "I can't wait to walk the stage in May."
Kitt has a few words of advice for people who might be on the fence about college:  "No matter what circumstances you are in, if you have the mindset that you can achieve this, you will. Just remember that anything is possible."