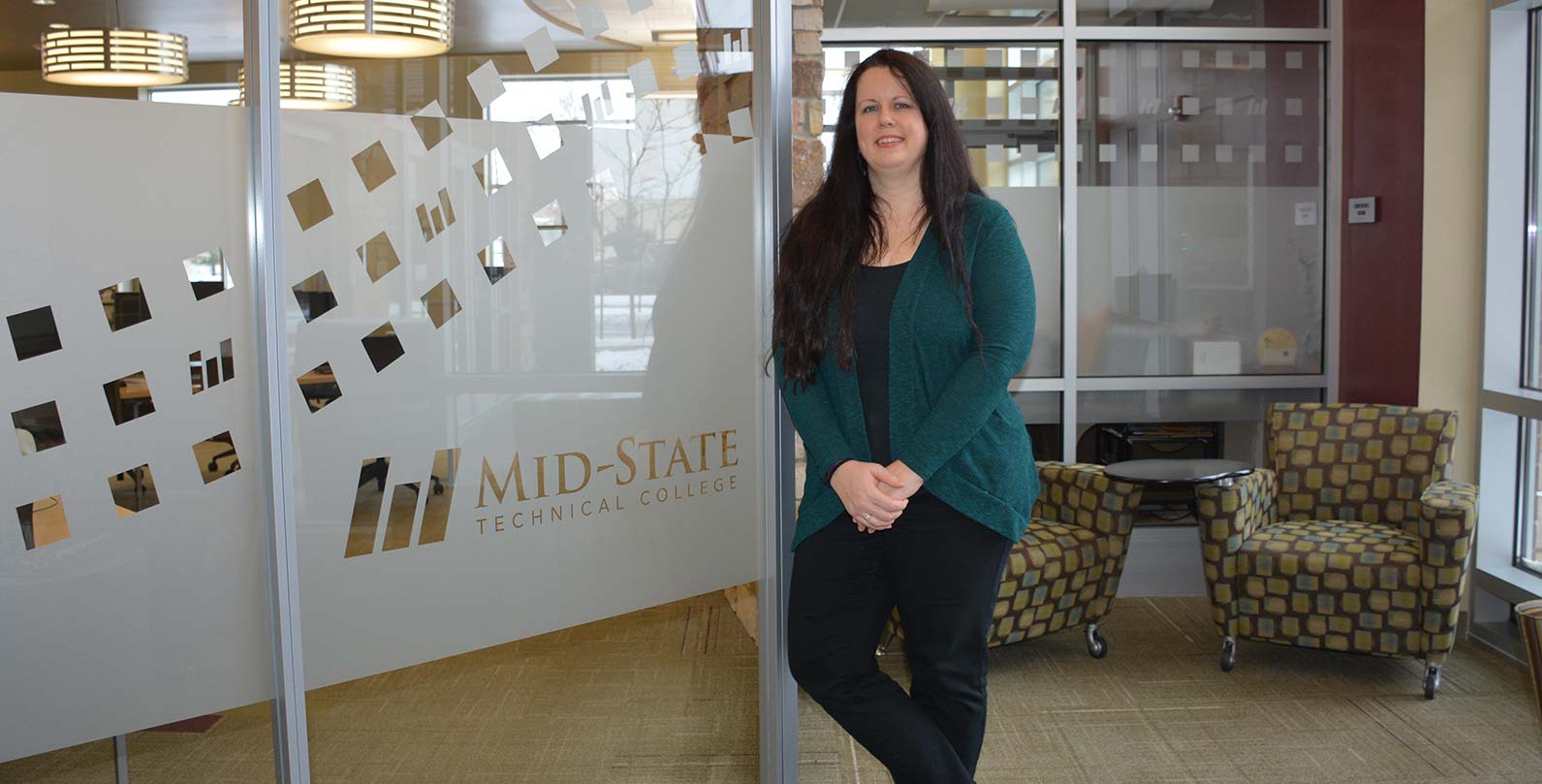 Graduate Spotlight - Kelly Chojnacki
Kelly Chojnacki
Health Information Management, December 2017
"I'm living proof that it is never too late to go back to school. Whether you take one class or earn a degree, there are many ways to enhance your life and experience new opportunities at Mid-State."
Deciding to come back to school wasn't easy, and I really wasn't sure what to expect. I originally graduated from college over 20 years ago with a bachelor of science degree in biology, but with so many advancements over the years my knowledge was out of date. What my daughter was studying in her high school science classes was much more advanced than what I learned in college! 
The decision to return to school was easier when I discovered that Mid-State offers many online classes. I would need to keep my job while taking classes, so the flexibility of online classes made school a reality for me. I chose Health Information Management, because I have always been intrigued by the healthcare field, but I prefer to work more behind the scenes.
The most challenging aspect of my life as a student has been managing my time between school, work, and raising a family. I'm proud to say that I was able to earn a 3.93 grade point average while balancing all of those facets. I depended on my planner to stay organized and on task, but I'm also so grateful for the support I received from my husband and daughters throughout—they always believed in me.
The connections I have made with other students and staff went above and beyond what I was expecting. Many of my classmates are now my close friends. I had a couple of classes where we had to meet for labs, and it was in these classes that I met people studying for the same degree. We quickly formed study groups, which led to spending a lot of time together. I also know I can count on the staff I've gotten to know for advice—today and into the future. My instructors for Health Information Management are always just an email or phone call away, and they're willing to help with an assignment or answer any questions. I have relied on them many times and have always felt better after contacting them.
I'm excited about my future, even if I'm not fully sure where it will take me yet. I am looking forward to using my knowledge and new degree to pursue new opportunities, and I will be taking the Registered Health Information Technician (RHIT) exam to earn my accreditation. I started applying for positions prior to graduation, and I'm excited to say that I will be starting work in my field as a medical bill reviewer at Sentry Insurance. I know that my education from Mid-State is one of the reasons I was selected for this position.
In general, I know now that I would like to continue my education even further. I'm living proof that it is never too late to go back to school. Whether you take one class or earn a degree, there are many ways to enhance your life and experience new opportunities at Mid-State. That exciting new path is just the beginning for me.