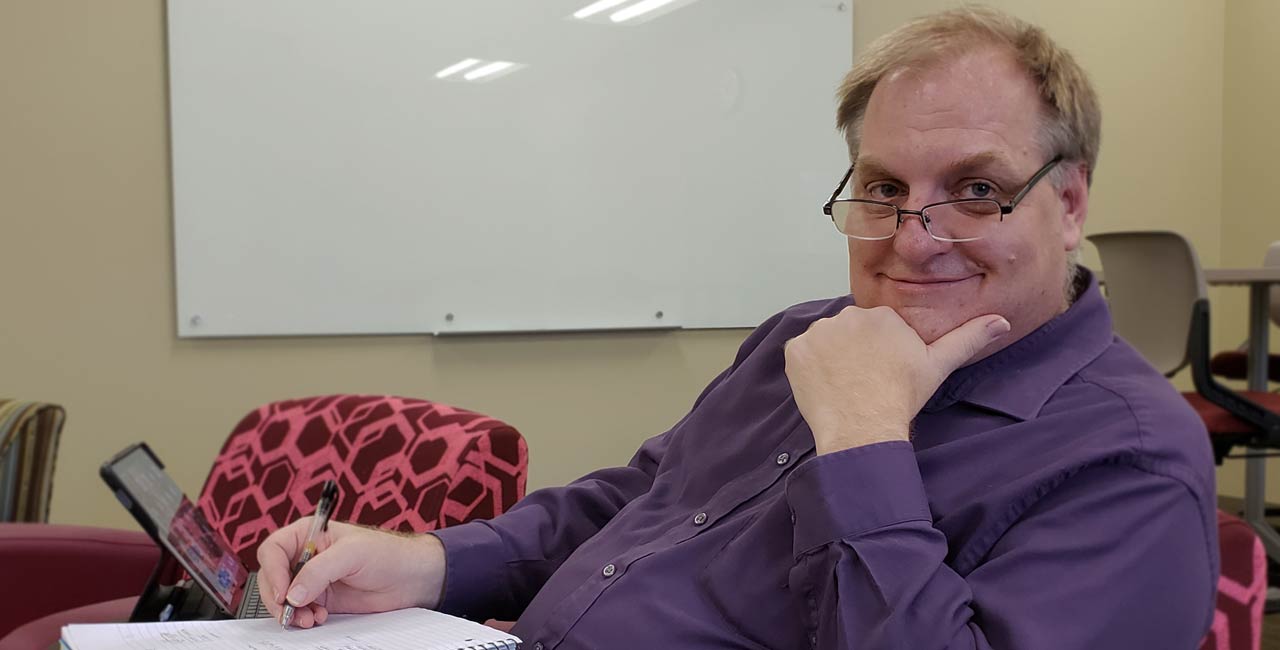 Graduate Spotlight - John Young
John Young
Marketing and Business Management, December 2018
"The teachers want their students to engage and make an effort to make that happen. If you, as a student, are willing to put in the effort, you're going to get a fantastic education."
John Young entered the service right out of high school. When he got out, he had no idea what he wanted to do. Not quite ready for school, he opted for minimum wage weekend and holiday jobs for a while. Once he'd had enough of that, he was able to get a position in a small company doing marketing work. Fast forward a few years, and he was promoted to management and discovered it was something he really liked.
John quickly learned that in order to start a new career at that level, he needed a degree. After researching different colleges, he landed on Mid-State as his best option. He wanted to examine which interested him more—Marketing or Business Management. When he found that the two worked well together, he decided to do both.
John liked the small class sizes, giving him the ability to really engage with his instructors and other students. In his words, "The teachers want their students to engage and make an effort to make that happen. If you, as a student, are willing to put in the effort, you're going to get a fantastic education."
Growing up, John was a self-described class clown, but you wouldn't know it now with his work-like approach to school. "I came into this treating it like a career," John says, "I saw school as my job for the next four years, and I was going to reflect that in my dress and demeanor." 
As for what's next, John has already accepted a job with Skyward in Stevens Point. He actually started at Skyward in an internship role two years ago after encouragement from instructors with Mid-State, and will now move into a full-time position as a customer consulting and service representative. Working as a tutor at Mid-State, he knew he enjoyed helping people solve problems. He says, "In a lot of ways, that's what my new career is about." He looks forward to working full time in a position he enjoys, getting into a routine with work, and spending time with his co-workers.