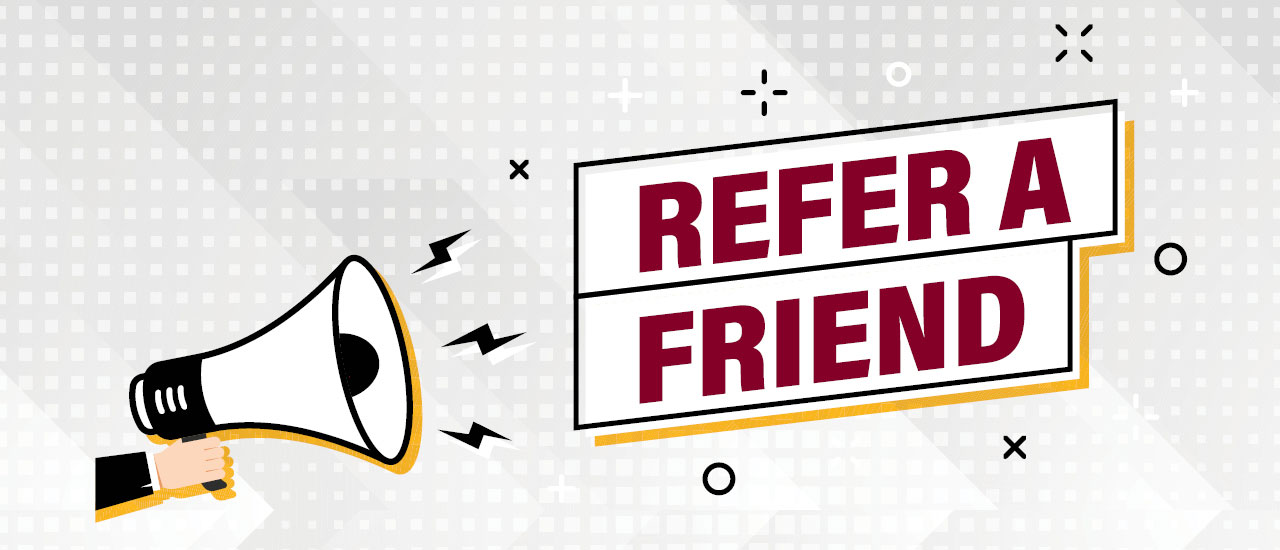 Sometimes a big leap in the right direction starts with a small nudge from a friend who has your back.
Do you know someone who is looking for a career change? Or just graduating from high school? Who may be ready to make a smart investment in their future? Now is the perfect time to welcome them to the growing Mid-State community and the many opportunities that come with an in-demand technical college degree.
It's a Win-Win!
Refer a friend from now until April 30, and the first 50 to apply and enroll at Mid-State will receive a $100 scholarship*! (No scholarship application necessary.)
Just for referring someone, you will be entered to win a $100 gift card—a thank you for helping us grow the Mid-State family.
Submit your referral early. Scholarships are awarded on a first-come, first-served basis.
*Does not apply to past applicants. To qualify for a scholarship, students must apply for the summer or fall term and enroll by April 30, 2020.
Questions?