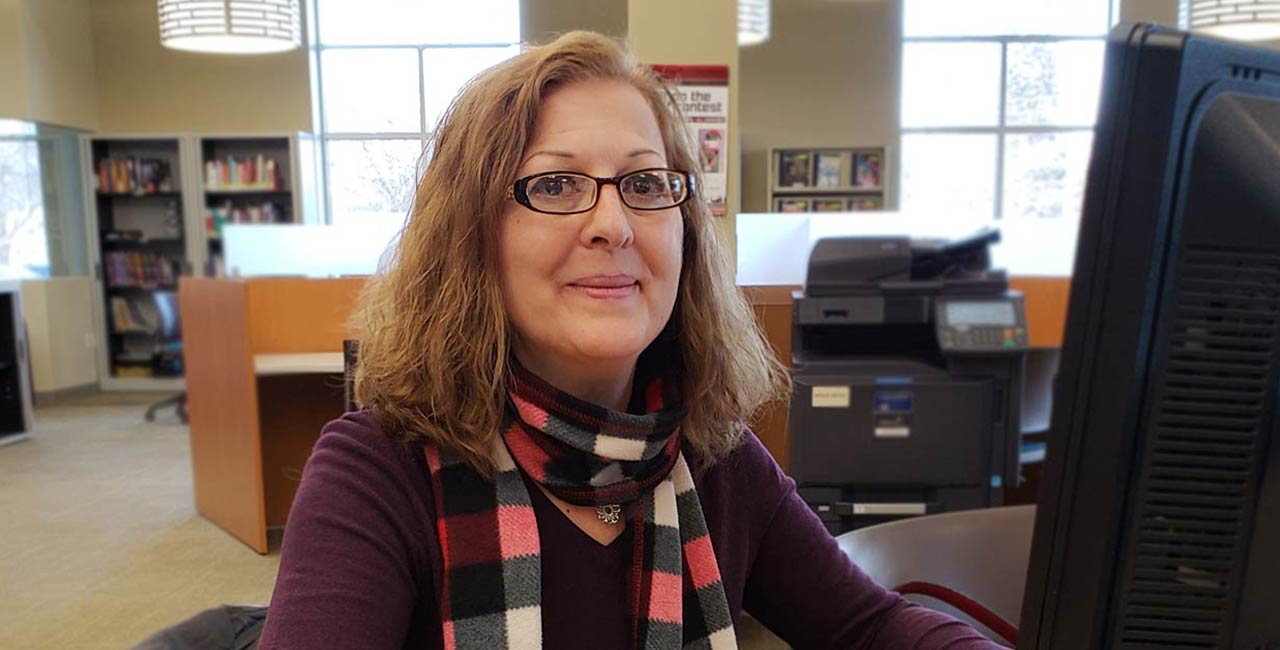 Graduate Spotlight - Shelly Aldrich
Shelly Aldrich
Business Management, December 2018
"The best part was our instructor jumping out of his chair and praising us for a job well done. That was pretty cool."
Shelly Aldrich was a bit hesitant to be featured in a graduate spotlight, referring to herself as a "seasoned student," meaning the typically non-traditional learner. What she learned was that Mid-State is a great place for many returning students who, like her, want to be in a smaller classroom where they can be comfortable raising their hand to ask a question without the lecture hall atmosphere. She also loves being able to focus specifically on her Business Management program and the hands-on learning that comes with that.
Shelly saw early on that her instructors were friendly and approachable and genuinely wanted people to learn. She always did well in school, especially in business courses, but an online course in math was a bit of a struggle. She met with her instructor, who spent time explaining the material in a different way and then welcomed her to pop in on an in-person section of the class whenever she wanted. To Shelly, that showed a true commitment to helping students. To the instructor, Shelly's initiative to reach out and meet face-to-face showed sincerity and a determination to succeed.
According to Shelly, her favorite—albeit scariest—memory was a group marketing project she and three others worked on. "We were very nervous since none of us had taken speech class yet, but we bravely presented our parts," says Shelly. "The best part was our instructor jumping out of his chair and praising us for a job well done. That was pretty cool."
Shelly is looking forward to being able to back up her previous work experience with her degree to show her potential employer that she is a serious employee who now has up-to-date knowledge about business.