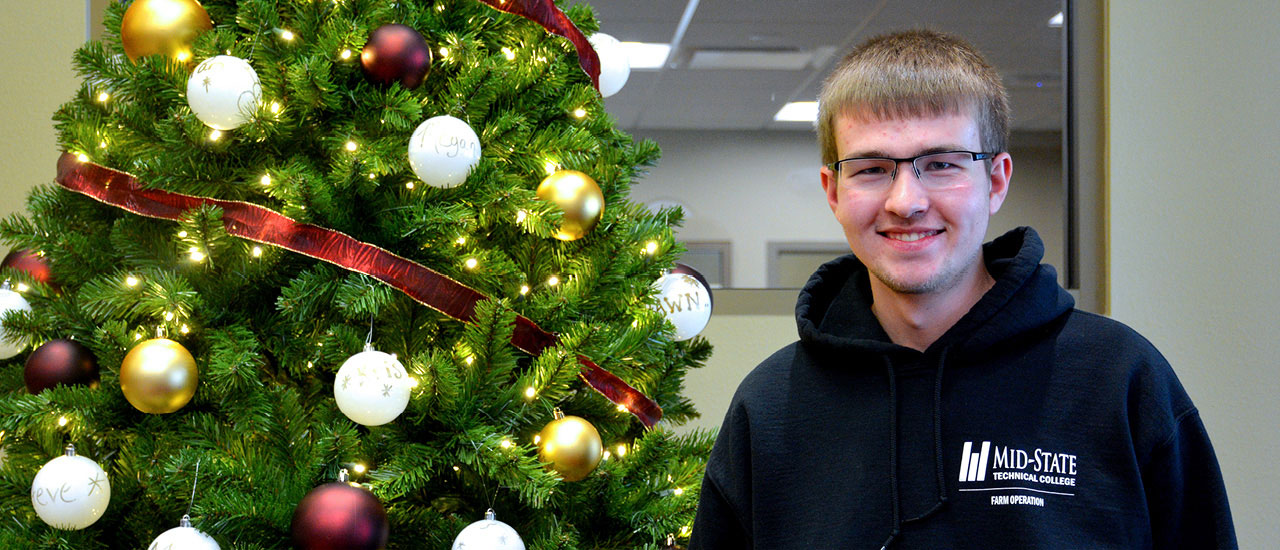 Graduate Spotlight - Matthew Tyler
Matthew Tyler
Agribusiness and Science Technology, December 2019
"I'm a fifth-generation farmer… I wanted to live at home, come to school at Mid-State, and bring home the things I would learn every day to my work on the farm."
At Granton High School, most people assumed that Matthew Tyler, recipient of the American FFA Degree, would go to a four-year university away from home—but that wasn't the plan Matthew had in mind. He chose to pursue the Agribusiness and Science Technology associate degree from Mid-State Technical College.
"I didn't want to move away from the home farm," says Matthew. "I'm a fifth-generation farmer… I wanted to live at home, come to school at Mid-State, and bring home the things I would learn every day to my work on the farm."
Matthew's father had graduated from Mid-State with an agricultural degree many years before, and Matthew liked that he would be following in his father's footsteps, but he also knew that the agribusiness program was new and that his class was the first to go through it.
"Mike and Terri did a great job—not only am I more marketable with an associate degree, but they work around farming schedules so people can do both," says Matthew, who also appreciated that the topics covered in class were strategically timed to correspond with what people would be doing on their farms.
Coming to Mid-State, Matthew knew that he'd learn a lot about agriculture, and at the start he wasn't really interested in taking general education classes. Much to his surprise, he actually had fun taking those courses, even if that meant studying a bit harder, since farming classes came more easily to him. "Learning and talking about something other than farming was a bit of a relief," Matthew says now. "Finding those connections with students and staff on things other than farming was great."
Matthew is sad to see his time at Mid-State draw to a close but looks forward to focusing on the family dairy farm, which has 130 cows and 600 acres. He's excited to implement the skills and information he has learned to try new things, improve the farm's products, and take a bit of the burden of work off of his dad.