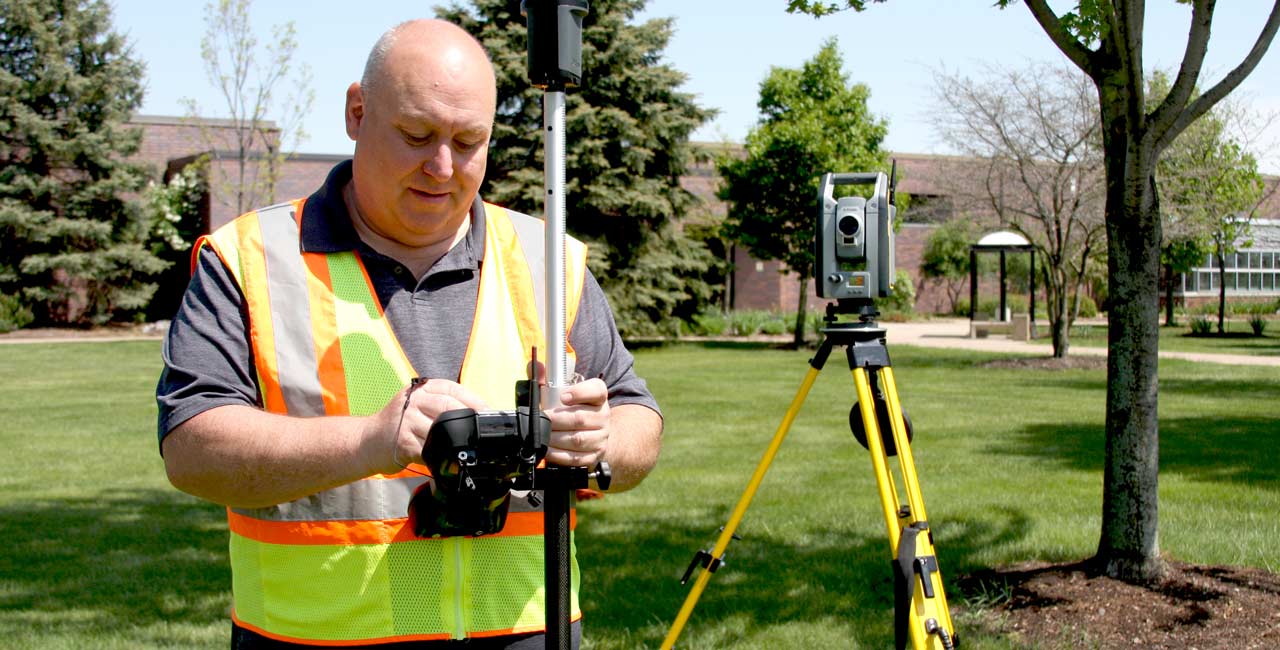 Graduate Spotlight - Daniel Delaney
Daniel Delaney
Civil Engineering Technology-Highway Technician, May 2017
"I wish I would have done this when I graduated high school, but it is never too late in life to start a new career."
In 2012 life got challenging for Daniel Delaney in ways he never expected. Six months after he and his wife had seen the youngest of their four children graduate from high school, they were faced with a daunting decision—either take in his sister's four special needs children or let them go into foster care. Despite not knowing the children very well, the Delaneys felt that taking them in was the right thing to do.
Daniel never imagined he would start over with four more children—all at once—but he and his wife would go on to foster the new children in their family before adopting them in 2015. Before the adoption could proceed, however, they would face additional setbacks: A driver for Roundy's and 51 years of age, Daniel lost his job of over 11 years when the company closed its warehouse in Stevens Point, and that same summer he lost his father after a prolonged illness, within just a few days of his last day at work.
A turning point for Daniel came when he learned that as a "displaced worker" he qualified for funding to go back to school, an option that made more sense than spending time on the road in another truck-driving position—especially given how much he was needed at home. He chose to enter Mid-State's Civil Engineering Technology-Highway Technician program. "I liked the construction industry," he states, "and I wanted a career with great job prospects where I could be outside during the summer and inside during the winter."
Now approaching graduation, he looks back with pride in his ability to stay on track with his program and graduate with honors. "It was a lot of hard work, but it was also fun," he recalls. "I wish I would have done this when I graduated high school, but it is never too late in life to start a new career."
All nine of Mid-State's spring 2017 class of Civil Engineering Technology-Highway Technician students were offered jobs before finishing their degrees, including Daniel. Before graduation he was hired by Lampert-Lee & Associates in Wisconsin Rapids and started using his new civil engineering skills to digitize files and perform surveys with the company's two surveyors. He is looking forward to continually adding to his engineering skills, saying, "I not only want to succeed at what I do, I am hoping to be great at it. I'm hoping to be here until I retire."
Daniel attributes the confidence and positive outlook he has today to his two-and-a-half years at Mid-State and the help he received from his instructors. "I feel that I have been given the tools needed to accomplish everything I set out to do."