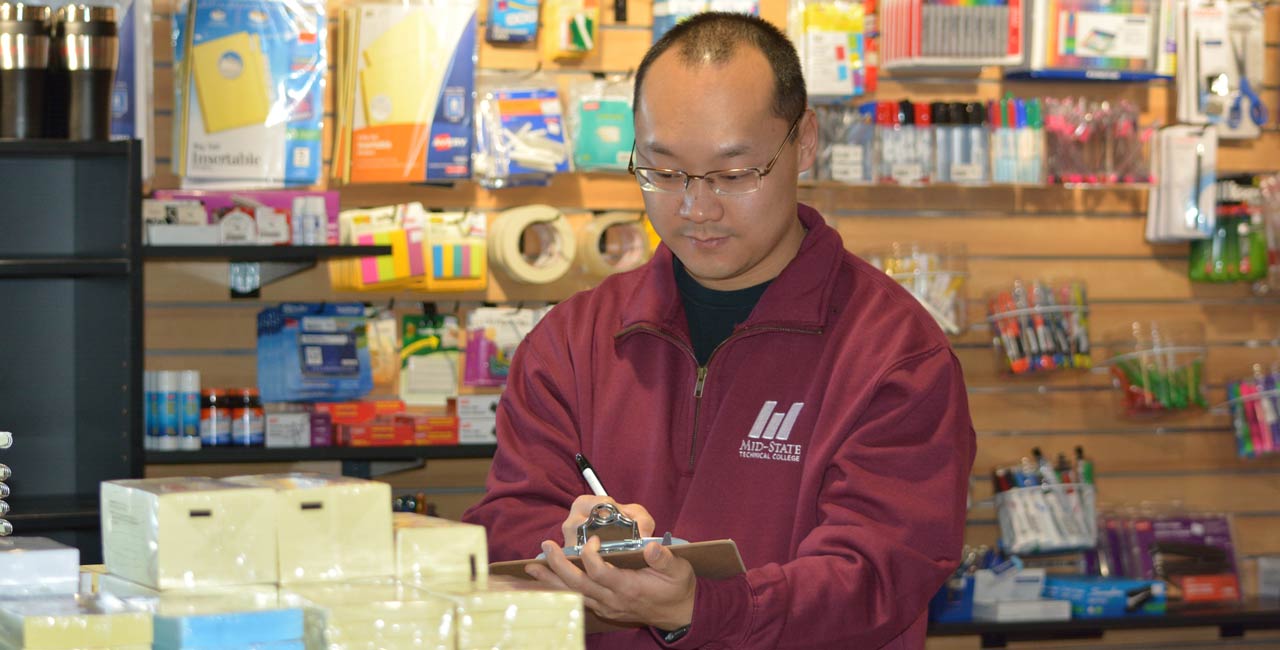 Graduate Spotlight - Chong Chang
Chong Chang
Accounting and Business Management, December 2017
"A favorite memory of mine is the bowling event I attended for Mid-State students. It was fun meeting other students and instructors, and even though I bowled terribly I had a great time."
After graduating from UW-Stevens Point and working for a while in the field I majored in, I found that it wasn't quite the right fit for me.  When I decided to go back to school for a degree that that would be a better fit, Mid-State stood out. They have so many interesting programs and a campus conveniently close to me.
I chose Accounting because I've always enjoyed math as a subject in school, and I knew it would be useful for both my personal life and professional career. Since Business Management also shared many of the same classes and is a great complement to the Accounting program I decided to dual major.
As a student I love how flexible and helpful the instructors are. They are always willing to help, and their knowledge and experience in their fields make them a great source of information. The staff and faculty are also very nice, and I know if I have any questions or concerns there is always someone willing to help me.
What I found most challenging was typical of what many students go through, which is finding time to attend classes, do homework, work, and try to have a social life! It was tough balancing everything, and I've had to make sacrifices in one or more areas often, but through good time management I was able to get through my classes.
The accomplishment I'm most proud of is that I was able to get through all my classes with good grades and graduate with distinction (gold cord). Some classes were easy, some were hard, but the instructors were great—flexible and always willing to help, and that was a major reason I was able to do well.
A favorite memory of mine is the bowling event I attended for Mid-State students. It was fun meeting other students and instructors, and even though I bowled terribly I had a great time.
Prior to graduation I started working as a sales associate at the Mid-State Bookstore at the Wisconsin Rapids campus. I help students get their books, assist the bookstore operations coordinator with certain tasks, and run the Bookstore website. I enjoy working at the Bookstore and plan to eventually move to a full-time position if possible.
I am looking forward to moving onto the next step after school, which is working on my professional career. As much as I love learning new things it would be nice not having homework nightmares! Seriously, though, it's taken me longer than most to decide what I want to do with my life, but now I am ready to start catching up and living the life I've always wanted.