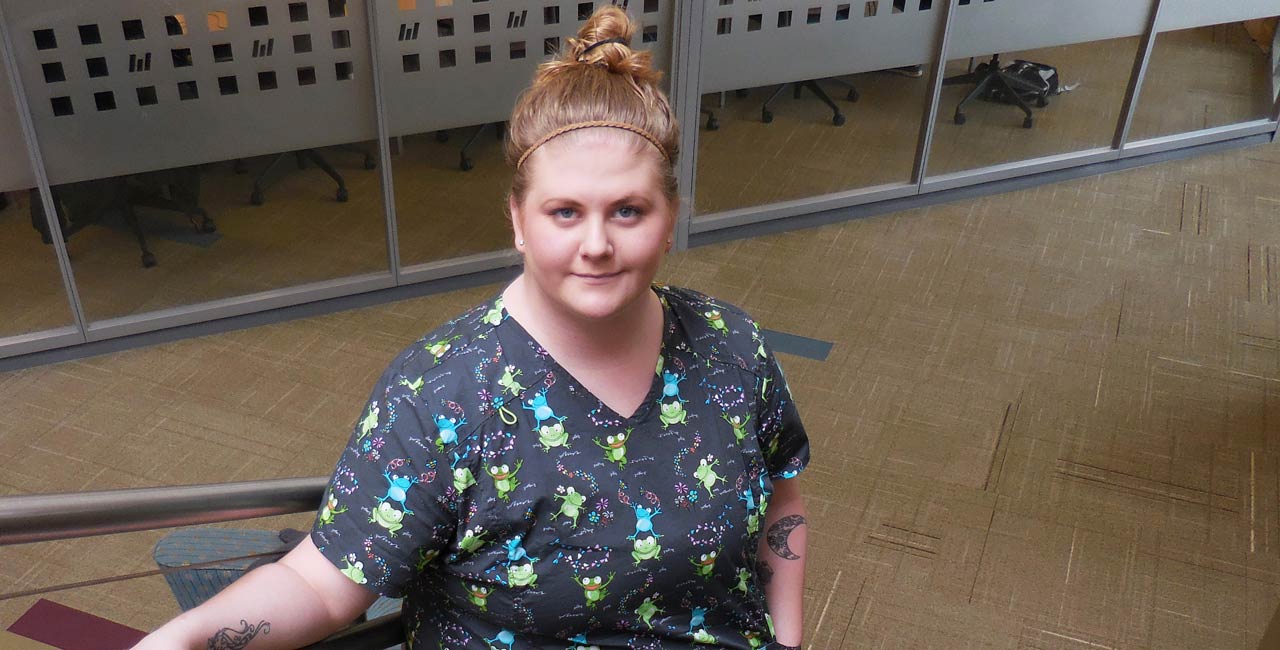 Graduate Spotlight - Annie Cobb
Annie Cobb
Phlebotomy Technician, May 2017
"Be confident in yourself and your abilities, and don't be afraid to go the extra mile."
Annie Cobb has always known that she loves helping people, but she didn't know what career would be her true calling. After high school, she planned to go to University of Wisconsin-Oshkosh to study criminal justice, but before the school year had even started she had a change of heart. "I decided to enroll at Mid-State in the Phlebotomy Technician program, thinking this would be a good start in studying health care while waiting to start the Medical Assistant program," she says. This time her change of heart would keep her on track—she fell in love with the art and science of drawing blood.
One of Annie's favorite aspects of the program is the hands-on learning, the real-world experience. "During your first semester in this program you experience lectures and open labs and get to practice drawing blood from a fake arm—even practice on your classmates," she explains. "Second semester is clinicals, where the hands-on gets even more real."
Annie excelled in the program, so much so that, approaching graduation, her phlebotomy instructor, Nichol Riedel, nominated her for the ASCP National Student Honor Award. The ASCP (American Society for Clinical Pathology) is the certification agency that administers the exam students take to become a certified phlebotomy technician. She earned the award shortly after, just before graduating from the program with high honors.
"My favorite memory is when I had to draw blood from a person and was shaking from nerves," she recalls. "My instructor guided me through the process, and I ended up being successful on the first try." Reflecting on her time in the program, Annie points to how much she has learned from her instructors, even the friendships she has formed with each of them.
Annie's plans after graduation include moving to a bigger city and looking for her first job as a phlebotomist. She is looking forward to a fresh start but first has a word of advice for incoming students: "Be confident in yourself and your abilities, and don't be afraid to go the extra mile. You will get a better experience out of your time here at Mid-State."