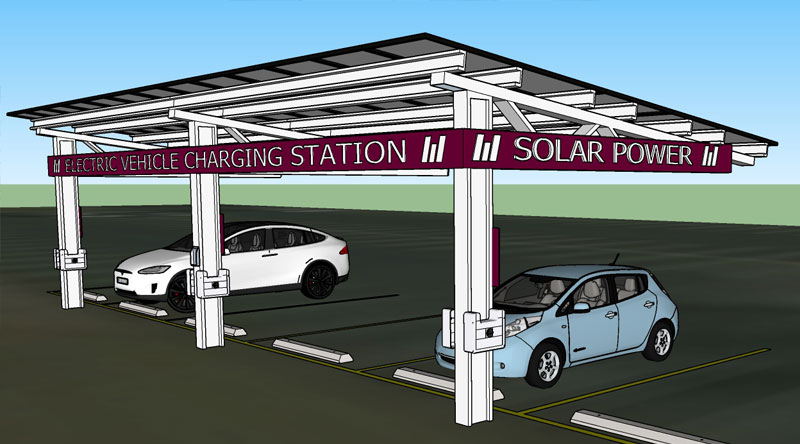 Electric Vehicle Charging
Mid-State Technical College is proud to bring clean and FREE electric vehicle charging to the Wisconsin Rapids community. Our electric vehicle charging station is located at the northwest corner of the Wisconsin Rapids Campus parking lot, and all power is generated from the solar array installed at the site, providing 48 high-efficiency 325-watt solar panels with a total capacity of 15.6 kW.
Mid-State Technical College Renewable Energy Technician students installed the array with assistance from North Wind Renewable Energy Cooperative during the 2018–19 school year.
Funding for the installation was generously donated by Constellation Energy through an E2 – Energy to Educate grant. The solar rack was manufactured by Sinclair Designs and Engineering, and the solar panels donated by Panasonic Solar.

Looking for more charging stations at our other locations? Stay tuned—solar car charging stations are coming to our Marshfield and Stevens Point campuses in fall 2019!
Charging Your Vehicle
Six Level 2 charging stations available.
Stalls are for electric vehicle charging only.
Please limit charging to four (4) hours when other vehicles are present.
All cords are SAE J1772.
Cost: Electric vehicle charging at Mid-State is FREE! If you appreciate the use of Mid-State's solar electric vehicle charging station, please consider donating to the Foundation.
SolarEdge© Chargers
Middle two stalls (two chargers)
Provide 32 amps each.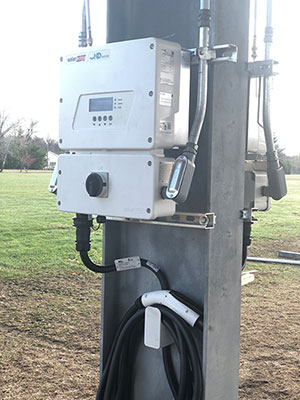 ClipperCreek® Chargers
Two stalls at each end (four chargers)
Provide 32 amps each if one vehicle is plugged in, 16 amps per vehicle if two vehicles are plugged in.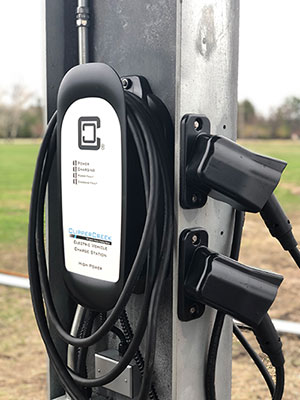 Video Tutorial
Watch our video walkthrough for a step-by-step introduction to using Mid-State's solar car charging station.
Mid-State Technical College is not responsible for any damages that may occur while using the electric vehicle charging equipment. In case of emergency, contact the Student Services & Information Center at 888.575.6782.