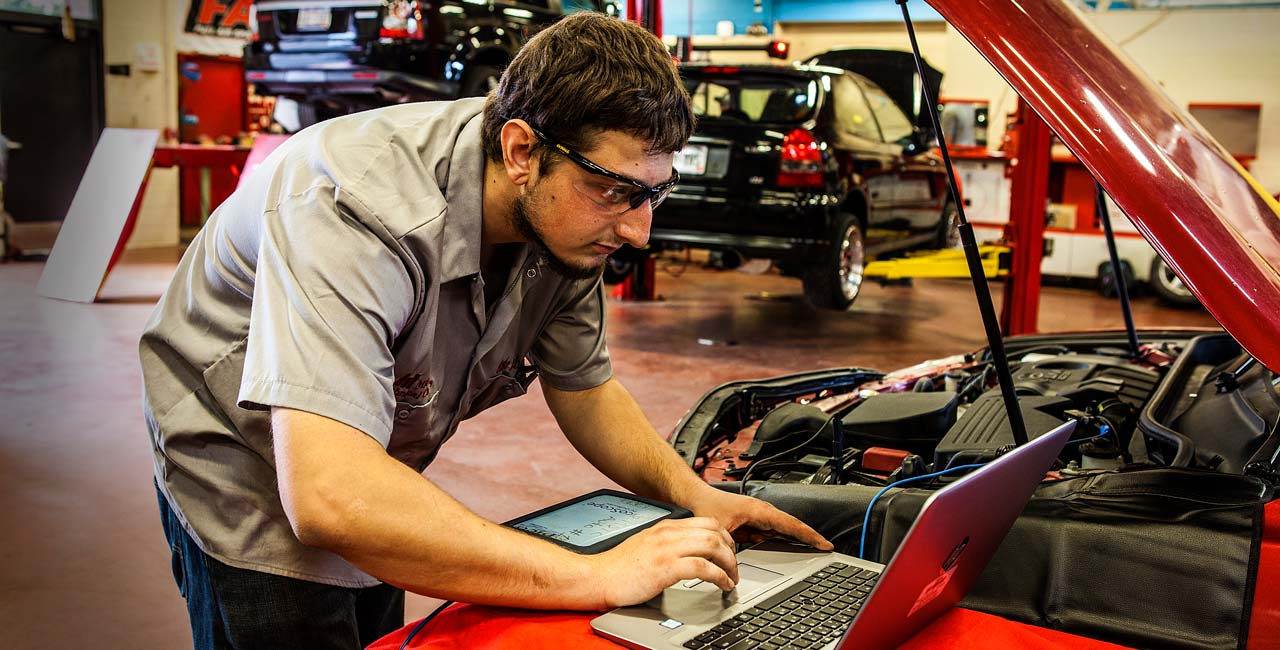 Automotive Repair Request
Please review the following before submitting your request:
Vehicle work must fit the instructional content of the courses being taught at that time.

We reserve the right to refuse work on any vehicle.

Vehicles older than 15 model years might not be accepted for repair.

After the form is submitted, you will be added to a work list and contacted if the vehicle qualifies to schedule an appointment. No guarantees can be made that your vehicle will be worked on.

Work requests will only be accepted with the completion of the vehicle request form.

You must be able to leave your vehicle for more than one day as students can only work on them for 3-4 hours a day. Expect the repair to take longer than a repair shop.

Customers are charged for parts and labor. Labor rate of $5 per billable hour according to repair manual.

The instructor will schedule a drop off time for your vehicle.

The hours for picking vehicles up are from 8 – 12 and 1 – 4 at room T-151.

Vehicle pickup only after full payment.

No courtesy transportation will be provided.

We are located in the IT building on the North East side of the Wisconsin Rapids campus. 500 32nd Street North

I authorize Mid-State Automotive Technology to charge up to $50 without an additional estimate.
If you agree to these terms, click the "I Agree" button below to continue to the request form.