Lead The Way – Student Development Series
Leadership is a mindset—not a trait. It is a learned set of skills that anyone is capable of achieving, but you have to put in the work. Leaders never stop learning, aspire to do better, believe in themselves, and recognize that success comes from the efforts of an entire team.
Through this monthly series, you will learn the five practices of great leaders based on Kouzes and Posner's Leadership Challenge. Influential people from our district will share what it means to be a great leader, and will identify the tangible ways you can work to be the best leader possible. Participants in the series will receive a certificate of completion from Mid-State president Dr. Shelly Mondeik in April.
Sessions are designed for students but open to the public.
No need to register in advance.
If you have a disability and require accommodations to participate in this activity, contact the event coordinator as soon as possible, ideally 14 days in advance.
 
---
Part I
SEPTEMBER
Model the Way
Suzanne Rathe – Dean of General Education, Mid-State Technical College
Tuesday, September 3
12:00 – 1:00 p.m.
Wisconsin Rapids Campus – Room L134
(Via TelePresence in Adams - Room 114, Marshfield – Room 105, and Stevens Point – Room 216)
Leaders establish principles concerning the way people (constituents, peers, colleagues, and customers alike) should be treated and the way goals should be pursued. They create standards of excellence and then set an example for others to follow. Because the prospect of complex change can overwhelm people and stifle action, they set interim goals so that people can achieve small wins as they work toward larger objectives.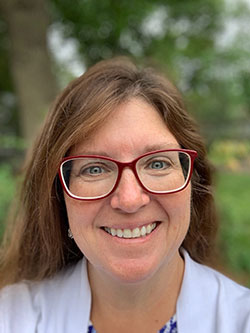 About Suzanne
Suzanne Rathe currently serves as the Dean of General Education at Mid-State Technical College. Before becoming the Dean she was faculty in Social Science for 22 years where she supported students on their journey to success. Through her extensive teaching experience, she has helped numerous students develop their own leadership style. She implemented new programming at the college with a Mock Trial initiative, service-learning exercises, student travel, and global studies as well as other student life activities. Suzanne also serves on the Board of Directors for Justiceworks and as a member of the United Way of Portage County's Education Investment committee.
---
OCTOBER
Encourage the Heart
Todd Kuckkahn
Tuesday, October 15
12:00 - 1:00 p.m.
E109 (Wisconsin Rapids Campus); 216 (Stevens Point Campus); 105 (Marshfield Campus); 104 (Adams Campus)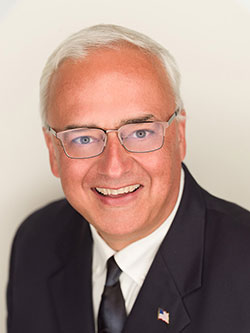 About Todd Kuckkahn
Todd Kuckkahn's experiences focus on serving the community and that has occurred entirely in the state of Wisconsin. Todd is a graduate of Verona High School and received his BS from Wisconsin and Masters from UW-Platteville, both in education.
Todd has served with numerous non-profits and currently serves as Executive Director of the Portage County Business Council.
His passion for leadership and growth earned him an independent coach, teacher, trainer and speaker certification with The John Maxwell Team. Throughout his career, Todd has done numerous presentations, workshops, seminars and speaking engagements. He is passionate about sharing his experience and knowledge in leadership, personal growth and non-profits. Todd recently completed DISC training and consultation certification with the Maxwell team.
When Todd isn't doing all of this, he enjoys spending time with his family on the water, bicycling, officiating and personal growth. Todd and his wife live in Plover and have four daughters
---
NOVEMBER
Challenge the Process
Kylan Hastreiter – Vice President, Marketing and Development, Hastreiter Industries
Tuesday, November 5
12:00 – 1:00 p.m.
Marshfield Campus – Room 105
(Via TelePresence Adams – Room 114, Stevens Point – Room 216, and Wisconsin Rapids – E109)
Leaders search for opportunities to change the status quo. They look for innovative ways to improve the organization. In doing so, they experiment and take risks. And because leaders know that risk-taking involves mistakes and failures, they accept the inevitable disappointments as learning opportunities.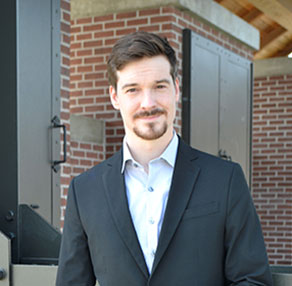 About Kylan Hastreiter
Kylan Hastreiter is the vice president of marketing and development of Hastreiter Industries. Kylan joined UTM Inc. (now Hastreiter Industries) in 2016 after receiving his bachelor's in business administration, with an emphasis in international business, from UW-Platteville. He helped lead his family business through rapid updating, growth, and innovation, earning the company recent recognition as one of Modern Machine Shop Magazine's 2018 Top Shops.
---
FEBRUARY
Inspire a Shared Vision
Kent Anderson, Executive Director - Boys and Girls Club
Bret Salscheider, President & CEO - John E Alexander South Wood County YMCA
Tuesday, February 4
12:00 - 1:00 p.m.
Wisconsin Rapids Campus- E109
(Via TelePresenceAdams Campus - 105, Stevens Point Campus - 216, Marshfield Campus - 105)
Inspire a Shared Vision is a practice in which leaders look forward to the future. They hold in their minds ideas and visions of what can be. They have a sense of what is uniquely possible if everyone works together for a common purpose. Leaders are positive about the future, and they passionately believe that people can make a difference.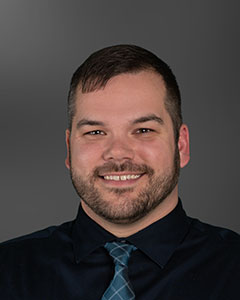 About Kent Anderson
Kent Anderson has been with the Boys & Girls Club of the Wisconsin Rapids Area for eight years serving in various leadership roles over that time; he has been the Chief Executive Officer for the past four years. In addition to managing the organization, which includes four sites, Anderson has also been co-leading a capital project to build a new facility with the YMCA. The work has resulted in a successful $27.5 million capital campaign and a new facility where the two organizations can work collaboratively to serve the community.
Kent received his bachelor's degree in Recreation Management from the University of Wisconsin – La Crosse in 2008 and completed a Master's of Business Administration with a certificate in Project Management from the University of Phoenix in 2017. Following his undergrad, Kent worked as an Assistant General Manager managing two golf courses, banquet facility and bar/restaurant for a municipality in Arlington Heights, IL from 2008-2011; in 2012 Kent returned to Wisconsin Rapids where he grew up
Kent is actively engaged in the Wisconsin Rapids community and is involved in numerous organizations including Rotary International, United Way of Inner Wisconsin, Incourage Community Foundation, Boys Scouts of America and coaches' varsity football at Lincoln High School. In 2019 Kent was named as the CEO of the Year for the Boys & Girls Clubs of Wisconsin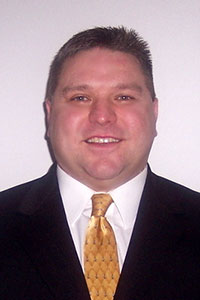 About Bret Salscheider
Bret Salscheider has been with the YMCA movement for over 24 years and is currently the President/CEO of the South Wood County YMCA. Prior to the South Wood County YMCA, he served in various leadership roles with the Greater Green Bay YMCA and YMCA of Metropolitan Milwaukee Associations. As Chief Executive Officer, Bret is responsible for the organization's overall strategic and operational initiatives as well as expanding community outreach and services.
Bret is actively engaged in community development and has been involved with numerous organizations including Incourage Community Foundation, Rotary International, Opportunity Development Centers and the United Way of Inner Wisconsin to name a few. He has served on a number of nonprofit boards and committees; and at present, currently chairs the Health-Promotion Wellness Academic Advisory Committee at Mid-State Technical College and is on the Board of Directors for the Wisconsin State Alliance of YMCAs.
Bret has a Bachelor of Science Education from the University of Wisconsin-Whitewater, is certified as an Organizational Leader from the YMCA of the USA and is passionate about helping people grow in spirit, mind and body.