Lead The Way – Student Development Series
Leadership is a mindset—not a trait. It is a learned set of skills that anyone is capable of achieving, but you have to put in the work. Leaders never stop learning, aspire to do better, believe in themselves, and recognize that success comes from the efforts of an entire team.
Through this monthly series, you will learn the five practices of great leaders based on Kouzes and Posner's Leadership Challenge. Influential people from our district will share what it means to be a great leader, and will identify the tangible ways you can work to be the best leader possible. Participants in the series will receive a certificate of completion from Mid-State president Dr. Shelly Mondeik in April.
Sessions are designed for students but open to the public.
No need to register in advance.
If you have a disability and require accommodations to participate in this activity, contact the event coordinator as soon as possible, ideally 14 days in advance.
 
---
Part I
SEPTEMBER
Model the Way
Bobbi Damrow – Vice President, Workforce Development & Community Relations, Mid-State Technical College
Monday, September 17
1:00 – 2:00 p.m.
Wisconsin Rapids Campus – Room 108
(Via TelePresence in Marshfield – Room 105, and Stevens Point – Room 212)
Leaders establish principles concerning the way people (constituents, peers, colleagues, and customers alike) should be treated and the way goals should be pursued. They create standards of excellence and then set an example for others to follow. Because the prospect of complex change can overwhelm people and stifle action, they set interim goals so that people can achieve small wins as they work toward larger objectives.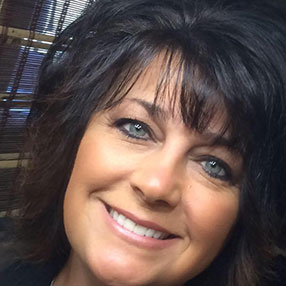 About Dr. Damrow
Dr. Bobbi Damrow has held a career within the Wisconsin Technical College System for eight years. Bobbi joined Mid-State as the vice president of Workforce & Economic Development in 2017 after serving as the dean of business and industry and regional campuses at Northcentral Technical College. Prior to her career in education, Bobbi had a successful career in private industry. She sits on a number of community boards and is a partner in three businesses with her husband. Bobbi earned a doctorate in educational leadership at Madison's Edgewood College. She earned her master's degree in business management from Bellevue University, her bachelor's in business administration from Cardinal Stritch University, and an associate degree from Northcentral Technical College.
 
---
OCTOBER
Inspire a Shared Vision
Sue Wilcox – Executive Director, United Way Portage County
Monday, October 22
1:00 – 2:00 p.m.
Stevens Point Campus – Room 212
(Via TelePresence in Adams– Room 116, Marshfield – Room 105, and Wisconsin Rapids – Room L134
Leaders passionately believe they can make a difference. They envision the future, creating an ideal and unique image of what the organization can become. Through their magnetism and quiet persuasion, leaders enlist others in their dreams. They breathe life into their visions and get people to see exciting possibilities for the future.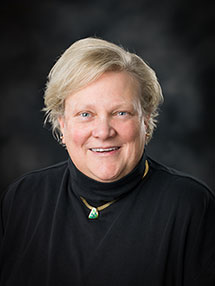 About Sue Wilcox
Sue grew up in Oconomowoc, Wisconsin, and came to Stevens Point to attend the University of Wisconsin-Stevens Point. She grew to love the community and vowed not to leave the area. In 1989, Sue joined the United Way of Portage County as the director of planning and allocations and in 1998 she became the executive director for the organization. She serves on the United Way of Wisconsin Board of Directors and served as their board president in 2014–2016. She also served on the Portage County Business Council Board and Executive Committee. In 2008, she received the Business Council's President's Award. In her free time, Sue enjoys working outside in the yard and taking motorcycle trips.
 
---
NOVEMBER
Challenge the process
Kylan Hastreiter – Vice President, Marketing and Development, Hastreiter Industries
Monday, November 5
1:00 – 2:00 p.m.
Marshfield Campus – Room 105
(Via TelePresence Adams – Room 116, Stevens Point – Room 212, and Wisconsin Rapids – L134)
Leaders search for opportunities to change the status quo. They look for innovative ways to improve the organization. In doing so, they experiment and take risks. And because leaders know that risk-taking involves mistakes and failures, they accept the inevitable disappointments as learning opportunities.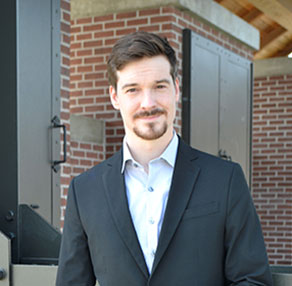 About Kylan Hastreiter
Kylan Hastreiter is the vice president of marketing and development of Hastreiter Industries. Kylan joined UTM Inc. (now Hastreiter Industries) in 2016 after receiving his bachelor's in business administration, with an emphasis in international business, from UW-Platteville. He helped lead his family business through rapid updating, growth, and innovation, earning the company recent recognition as one of Modern Machine Shop Magazine's 2018 Top Shops.
 
---
PART II
FEBRUARY
Part 5 – Encourage the Heart
Tom Drohner – Softball Coach, Stevens Point Area Senior High (SPASH)
Monday, February 11
1:00 – 2:00 p.m.
Wisconsin Rapids Campus – Room L134
(Via TelePresence in Adams– Room 116, Marshfield – Room 105, and Stevens Point – Room 212)
Accomplishing extraordinary things in organizations is hard work. To keep hope and determination alive, leaders recognize contributions that individuals make. In every winning team, the members need to share in the rewards of their efforts, so leaders celebrate accomplishments. They make people feel like heroes.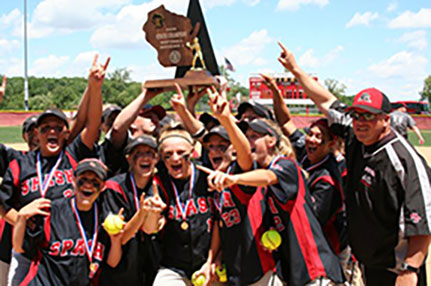 About Tom Drohner
Tom Drohner has been a coach at Stevens Point Area Senior High School (SPASH) for 21 years. He has coached in 562 games during that time, picking 468 wins, and continues to coach with a current record of 495-67 through the 2018 season. He has won 20 conference championships, 18 regional championships, and 14 sectional championships. Under his tenure, SPASH advanced to the state tournament 14 times and has won the state championship in 2001, 2002, 2003, 2004, 2008, 2009, 2011, and 2016, with a runner-up in 2000. He is the only coach in Wisconsin state softball history to win four consecutive state championships from 2001 thru 2004. He has help develop 50 first team All-State players, won 19 consecutive Wisconsin Valley Conference (WVC) Championships. He has also coached two Gatorade players of the year, three Wisconsin Fastpitch Softball Coaches Association (WFSCA) players of the year, and 12 WVC Players of the Year. He was named the National Fastpitch Coaches Association (NFCA) Coach of the Year for the State of Wisconsin four times (2004, 2008, 2009, and 2011).
Tom is married to Kate Drohner since 1994, and they have four children: DJ, Aubrey, Avery, and Tommy. His daughter Aubrey helped win the 2016 state championship for SPASH and was named the Wisconsin Fastpitch Softball Coaches Association Co-Player of the Year in the 2016 softball season.
 
---
MARCH
Enable Others to Act
Doug Moskonas
Monday, March 11
1:00 – 2:00 p.m.
Stevens Point Campus – Room 212
(Via TelePresence in Adams– Room 116, Marshfield – Room 105, and Wisconsin Rapids – Room L134)
Leaders foster collaboration and build spirited teams. They actively involve others. Leaders understand that mutual respect is what sustains extraordinary efforts; they strive to create an atmosphere of trust and human dignity. They strengthen others, making each person feel capable and powerful.