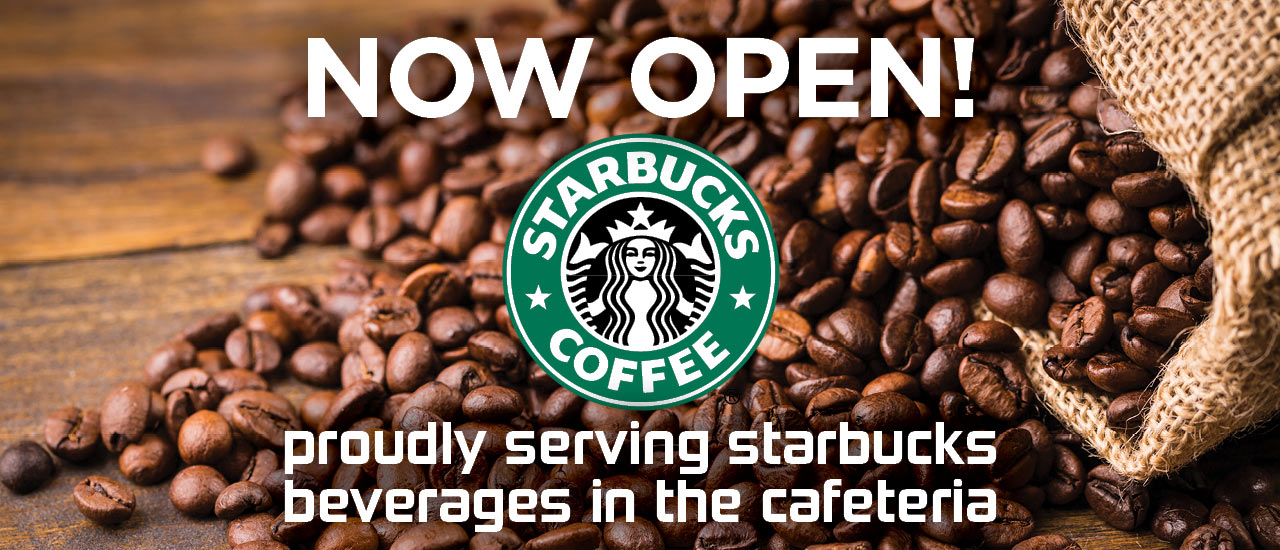 We now proudly serve Starbucks hot and cold beverages in our Wisconsin Rapids Campus cafeteria! The menu includes latte, mocha, macchiato, hot chocolate, frappucino, and more. 
Students, staff, and the public are all welcome. Come get your fix!
Hours: 
Monday – Thursday (when the College is open)
7:45 a.m. –  3:00 p.m.