Wisconsin Writers Connect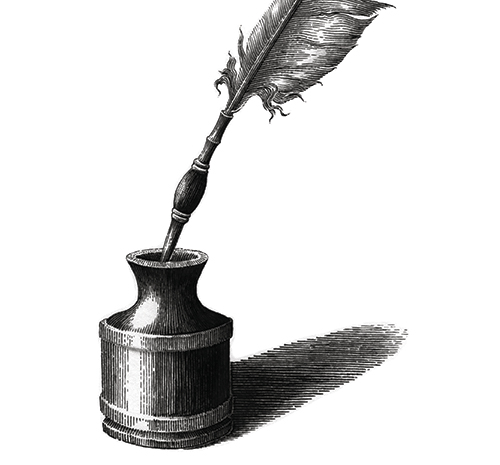 Location
Stevens Point Campus - CER 635
Hear From Great Authors–Support Student Writers
Come out to hear Wisconsin authors read from their works during this special evening with renowned authors Louis V Clark III and Briah Krueger. We'll also celebrate the winners of our student writing contest, Write on the Money.
Refreshments provided.
When & Where
Thursday, April 27 • 6:30 p.m.
Stevens Point Campus • Community Engagement Room – Room 635
Author Presentations – Louis V Clark III and Briah Krueger
Louis V Clark III will present on his chapbook "Two Shoes," his memoir How to be an Indian in the 21st Century, and his book Rebel Poet. Briah Krueger will read from her novella We Went for a Walk.
Student Awards
After reading, the writers will present the student winners of Mid-State's Write on the Money Contest with their awards. The student winners will also have the opportunity to read from their winning entries. Winners and finalists who have agreed to publication of their entries will be showcased in a digital magazine to be shared with the Mid-State student body and used in Mid-State writing classes.
Author Bios
Louis V Clark III
Louis V Clark III was born on the Oneida reservation of Wisconsin. Raised during the often troubled, often wonderful decade of the 1960's, Clark learned to stand up for what he thought was right, aided by the guiding hand of many influential people. He joined forces with his beautiful wife during their high school years and together they ran away to build their own life aided by the Oneida principle of "looking ahead seven generations." Encountering many obstacles along the way, including a poetry professor who said that what he wrote wasn't poetry and a theater professor who said that if what he wrote was any good that it was already being done, Clark continued to write. In Clark's fifth decade, the University of Arkansas along with the Sequoyah National Research Center published his chapbook "Two Shoes." This work received an Oneida Fellowship Award and a Wisconsin Arts Board Award. In 2016, the Wisconsin Historical Society Press (WHSP) published his memoir in poetry and prose How to be an Indian in the 21st Century. This book received the 2017 Midwest Booksellers Choice Award as well as Oneida/Wisconsin Arts Board Award. WHSP published his follow up book, Rebel Poet in 2018 and this work received a Midwest Independent Publishers Book award. Clark currently has a play, Little Boy Lost/Stupid Indian, scheduled for airing on public radio. 
Briah Krueger
Former Mid-State Technical College student Briah Krueger, known by her pen name B.A. McRae, has pursued her passion for writing since 2008 and has traveled on her indie author journey since 2015. With 8 published books, including collections of poetry, short stories, and a novel, she has a deep appreciation for the writing process and is a sucker for a good story. When Krueger isn't occupied with a lovely book or writing a book herself, she can be found in her natural habitat of making memories with her loved ones, going on adventures with her fiancé, and recording episodes for her podcast, all the while having a cup of coffee in her hand.
If you have a disability and require accommodations to participate in this activity, contact the event coordinator as soon as possible, ideally 14 days in advance.
 
All Events