Agribusiness Farm Tour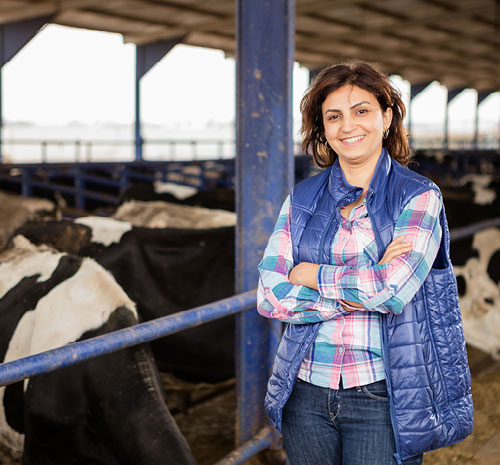 Mid-State's Agribusiness Farm Tour is an annual showcase of innovative technology and agriculture practices designed to help producers enhance their current operations. And this year, we're going virtual! All are invited to this online live event, including current and past students, farm families, agribusiness partners, and other community and business associates.
The Farm Tour includes networking between current agriculture students, agribusinesses, and those interested in agriculture. Online live sessions will provide plenty of opportunities for discussion and sharing of ideas.
Presentations include:
New Year, New You! Leadership in Advocacy for Agriculture in 2021 with Kim Bremmer
Miltrim Farms' Commitment to Conservation
Selling from the Farm with Wisconsin Department of Agriculture's Stephanie Hughes and Joel Kuehnhold
UW-Marshfield ARS's Successful Mastitis Control Program with UW-Extension and UW Marshfield Agriculture Research Station
Ask the Experts – Open forum/panel discussions with Scott Schultz of WAXX Radio, along with session presenters 
And more! 
Wednesday, March 24, 2021
9:30 a.m. – 3:30 p.m.
Online Live
Cost: $26.00
The cost of this event is $26, however, the first 100 registrations will be sponsored by local businesses to reduce the cost to $5.  If paying to attend is a challenge, full scholarships may be available through the Continuing Education Department.
Registration is required.
Mid-State Technical College is committed to ensuring digital accessibility for people with disabilities. We are continually improving the user experience for everyone and applying the relevant accessibility standards. Despite our best efforts to ensure accessibility of this document, there may be some limitations. If you experience limitations when accessing this document, please contact Bobbi Damrow, EdD, Vice President, Workforce Development & Community Relations (715.422.5421), to request this information in an alternate format.
Questions
If you have any questions, suggestions, or concerns please contact Alex Lendved or Heather Grys-Luecht (715.422.5426).
If you have a disability and require accommodations to participate in this activity, contact the event coordinator as soon as possible, ideally 14 days in advance.
 
All Events