What "Stuff" Is Made Of – Topics in Materials Science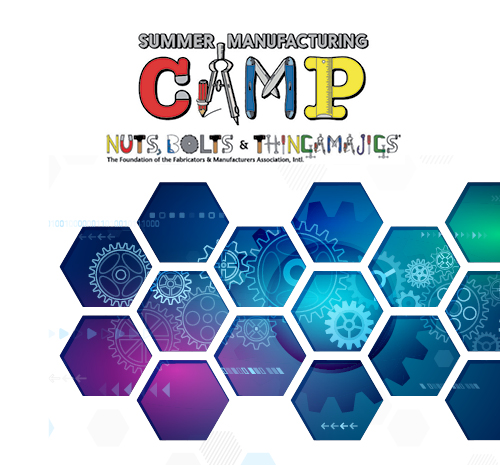 A Summer Engineering and Manufacturing Camp
August 10 – 15
What "Stuff" Is Made Of – Topics in Materials Science is a Mid-State Summer Engineering and Manufacturing camp that introduces middle and high school students to exciting career choices in today's engineering and manufacturing industries and introduces entrepreneurial concepts and skills.
Look around you! Materials make up everything you see. The field of materials science and engineering offers career opportunities in just about every industry and affects almost any "thing" you can imagine. The science of this field seeks to understand the properties of different materials, including their composition and structure and how they can be changed and manipulated. Once a material is better understood, it can be used to create and fabricate items that meet the needs of industry and society.
Materials science connects to many other disciplines including biology, chemistry, economics, engineering, and physics.
While this camp will be held remotely, we are planning on an array of safe, hands-on, fun activities to help learn about different classes of materials. Our discussions will mostly focus on solid materials like metals, ceramics, composites, and polymers, and some basic chemistry. Prior to the class, arrangements will be made for students to obtain kits of materials to be used during the class.
A computer with an internet connection is needed to attend this camp.
Made possible through a generous contribution from Nuts, Bolts & Thingamajigs® (NBT), the charitable foundation of the Fabricators & Manufacturers Association, International® (FMA), which supports individuals in discovering their interest in manufacturing, engineering and STEM, and to encourage the pursuit of a manufacturing career.
Weekly Camp Schedules
Depending on the camp, at least the first hour of each session will be live online. A portion of each class session time may be offered as open lab time where the student will have work time with an open connection to the instructor.
Optional online office hours are available for students to have further discussion on camp topics and to ask questions or get assistance. Outside of scheduled online time or optional online office hours, instructors will be available by email or voicemail.
Camp fee: $89
Register
Apply for Scholarships
View All Camps
Schedule
Monday, August 10
Live online: 1:00 p.m. – 4:00 p.m.
Optional online office hours: 5:00 – 6:00 p.m.

Tuesday, August 11
Live online: 5:30  – 8:00 p.m.

Wednesday, August 12 
Optional online office hours: 9:00 – 10:00 a.m.
Optional online office hours 5:00 – 6:00 p.m.

Thursday, August 13 
Live online: 5:30 – 8:00 p.m.

Friday, August 14
Optional online office hours:  9:00 – 10:00 a.m. 

Saturday, August 15
Live online: 9:00 a.m. – Noon 
If you have a disability and require accommodations to participate in this activity, contact the event coordinator as soon as possible, ideally 14 days in advance.
 
All Events