College Camp 2020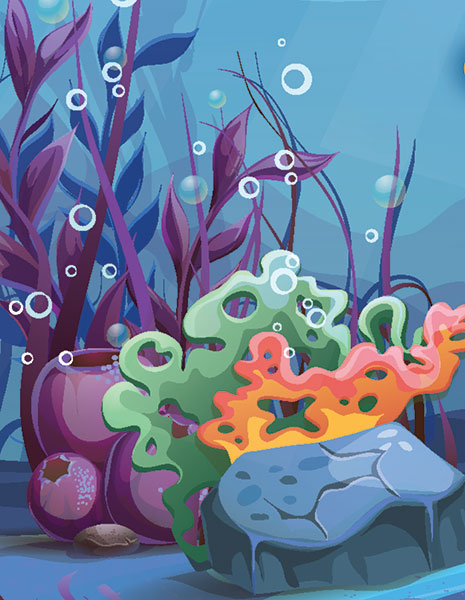 College Camp 2020 Has Gone Virtual!
We're Safer at Home for the time being, but you don't have to miss out on College Camp this summer. Explore Mid-State's programs through a special online version of College Camp on Facebook!
Virtual College Camp is free and open to everyone, all ages.
View video demos and participate in fun activities, every hour on the hour.
Each session is 5–10 minutes in length. Attend one or all.
Head over to our College Camp Facebook event for more details. See you there! 
Agenda for the Virtual Sessions
10:00 a.m.
Criminal Justice
On your mark, get set, go! Participate in the Law Enforcement Agility Run with Paul Bushmaker and Mike Topness, Criminal Justice Instructors. 
11:00 a.m.
Cosmetology
Learn tips and tricks to become under the sea ready with a mermaid make-up tutorial from Stacy Brock, Cosmetology Instructor. 
Noon
EMT Paramedic
What do sharks and CPR have in common? Watch as Keith Melvin, EMS Instructor, demonstrates the correct way to perform CPR. 
1:00 p.m.
Hospitality Management
Learn the art of sushi rolling, using some of your favorite treats. Paul Kennedy, Hospitality Management Instructor will demonstrate how to make a dessert sushi roll using fruit roll-ups, Swedish fish, and rice crispy treats. 
2:00 p.m.
Welding
Watch Aaron Wulk, Welding Instructor create next year's project – a stainless steel octopus created from silverware 
3:00 p.m.
Industrial Mechanical Technician
Follow along with Mike Schultz, Industrial Mechanical Technician Instructor, as he shows you how to make a Garden Stone from items you may already have at home. 
4:00 p.m.
Agribusiness and Science Technology
Have you heard of aquaponics? Learn how you can grow vegetables from home using only water with Alex Lendved, Campus Dean.  
Sneak Peak at College Camp 2021
Dive Into Your Future!
You don't need SCUBA gear to see your dream career up close! Students entering 6th,7th, and 8th grade in fall 2021 are invited to join Mid-State Technical College for a day filled with hands-on exploration. Students will embark on a hands-on "deep sea" expedition into Mid-State's exciting degree programs and feel like a college student while practicing the skills needed in today's workforce. It's an adventure to remember—and build a future on.
This full day event will give students the opportunity to explore five exciting Mid-State programs! Our guests at College Camp always have tons of fun getting to know how it feels to be a college student while trying their hand at the skills needed in today's workforce.
Cost and Registration
The cost is $40 and includes all exploration workshops and activities, snacks, lunch, camp gift, and bus transportation. To register, participants must choose five exploration workshops. Sessions are assigned on a first-come, first-served basis once registration opens (TBD). Based on demand, participants may be placed in alternate sessions. The $40 fee must accompany your registration.
Upon receipt of College Camp 2021 registration, participants will be emailed confirmation and a release and waiver of liability form. The release and waiver of liability must be returned to Mid-State with parent/guardian signature before the start of camp.
Sign up for our contact list today to learn more as we know it! 
Registration Deadline: TBD
Students who will be picked-up by someone other than their guardian will need a written note, sharing their name and contact information
Guardians will need to enter the building to drop-off and pick-up their student.
Agenda: Wednesday, June 9, 2021
| | |
| --- | --- |
| 8:30 - 9:00 a.m | Registration/Check-in |
| 9:00 - 9:15 a.m. | Welcome, Photo, and Information |
| 9:15 - 9:30 a.m | Breakout/Travel to Exploration Workshop 1 |
| 9:30 - 10:45 a.m. | Exploration Workshop 1 |
| 10:45 - 11:00 a.m. | Travel to Exploration Workshop 2 |
| 11:00 a.m. - 12:15 p.m. | Exploration Workshop 2 |
| 12:15 - 12:30 p.m. | Travel to Gym |
| 12:30 - 1:00 p.m. | Lunch |
| 1:00 - 1:15 p.m. | Breakout/Travel to Exploration Workshop 3 |
| 1:15 - 2:30 p.m. | Exploration Workshop 3 |
| 2:30 - 2:45 p.m. | Travel to Exploration Workshop 4 |
| 2:45 - 4:00 p.m. | Exploration Workshop 4 |
| 4:00 - 4:15 p.m. | Travel to Gym |
| 4:15 - 4:30 p.m. | Wrap Up & Depart |
Transportation
Busing schedule TBD.
All Events